Philippines: Duterte extends martial law in battle with ISIS-linked militants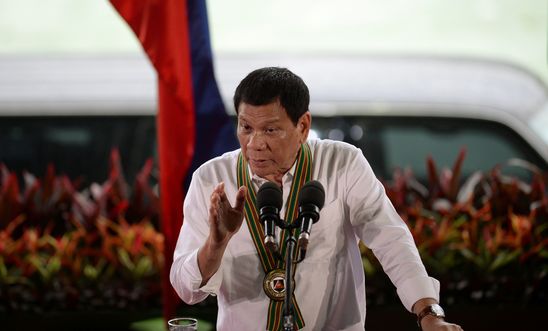 Responding to the Philippines Congress' approval of President Rodrigo Duterte's request to extend martial law in the Mindanao region until the end of 2018 in order to "eradicate" Islamist militants, James Gomez, Amnesty International's Director for Southeast Asia and the Pacific, said:
"Civilians in Mindanao have faced unlawful killings, destruction of their homes, ill-treatment and numerous other human rights abuses at the hands of Filipino armed forces and Islamist militants since the imposition of martial law.
"The length of this latest extension, until the end of 2018, is an ominous move that almost certainly signals further abuses in the months ahead.
"Violations in the battle of Marawi, in northern Mindanao, have been carried out with impunity, while there has been a disturbing rise in killings of human rights defenders and political activists across the region in recent months.
"President Duterte, who is already responsible for thousands of unlawful killings in his so-called 'war on drugs', must not use martial law as a pretext to commit further violations in Mindanao without any accountability."
President Duterte first imposed martial law in Mindanao on 23 May 2016 and has extended it twice since. From May to October this year, the Filipino armed forces have battled against the Maute group, which has pledged allegiance to the armed group calling itself the Islamic State, in Marawi.
Amnesty's report last month, The 'Battle of Marawi': Death and destruction in the Philippines, documented dozens of civilian deaths and other human rights abuses at the hands of IS-allied militants and Filipino armed forces.