Northern Ireland: Troubles trial verdict due over death of Aidan McAnespie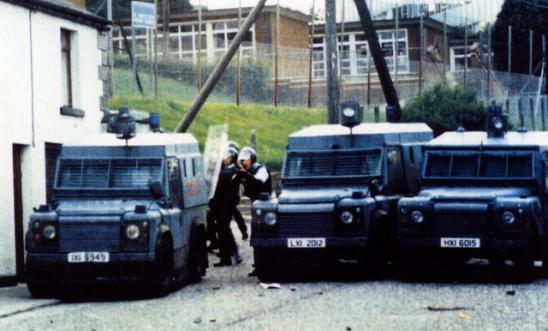 © Private
McAnespie family and Amnesty International to hold press conference outside Laganside Courthouse, Belfast, Northern Ireland
Verdict expected on Friday 25 November at 11am
Judgment comes in same week UK government presses ahead with plans for a de facto amnesty for Troubles-related offences
The McAnespie family and Amnesty International will hold a press conference outside Laganside Courthouse on Friday 25 November to give their reaction to the judgment, which will be delivered at 11am.
Former Grenadier Guardsman, David Holden, is on trial for the manslaughter of Aidan Martin McAnespie on 21 February 1988. Aidan McAnespie was shot on his way to a Gaelic football match. Holden previously admitted to the Historical Enquiries Team to firing the fatal shot, but claimed his hands were wet and his finger slipped as he held his machine gun.
The judgment comes in the same week that the UK government continued to push through its highly controversial and widely opposed Northern Ireland Troubles (Legacy and Reconciliation) Bill, which receives its second reading in the House of Lords on Wednesday 23 November. If passed, the bill will introduce a de facto amnesty for serious crimes committed during the Northern Ireland conflict.
The bill is widely opposed by victims and victims' groups, Amnesty and other organisations, Northern Ireland political parties, the Irish government, as well as prompting serious concerns from the US Congress, the United Nations and the Council of Europe Commissioner on Human Rights.
Press conference
Who: Vincent, Sean, Margo and Gerard McAnespie, and Brian Gormley - siblings and cousin of Aidan McAnespie, along with Grainne Teggart, Amnesty International's Northern Ireland Deputy Director, and Solicitor Darragh Mackin of Phoenix Law.
What: Photo opportunity – family and Amnesty arrive  at 10.30am
Judgment handed down at 11am
Press conference afterwards with reaction to the verdict.
Where: Outside Laganside Courthouse, 45 Donegal Quay, Belfast, BT1 3LL        
When: Friday 25 November 2022, immediately after the judgment is handed down.
Margo McAnespie, sister of Aidan McAnespie, said:
"Almost 35 years after the shooting of our brother Aidan, it's hard to believe that we are now only a few days away from the court judgment on the evidence presented during this trial. Aidan was simply on his way to a football match when his life was snatched away.

"We have always believed that the fundamental right of access to the justice system should be available to us and that the full events surrounding Aidan's death should be presented in an open court to provide the opportunity for truth and justice. Our determination to ensure this has been our motivation throughout the years.

"Unfortunately, the years in getting to this point has meant that our sister Eilish, our mother Lizzie and, more recently, our father John are no longer with us and that will make Friday all the more difficult for us as a family. We will be thinking of Aidan and all of them on Friday morning but take comfort in knowing they will be with us in spirit."
Grainne Teggart, Deputy Director for Northern Ireland at Amnesty International UK, said:
"The McAnespie family have fought with courage and determination for over three decades to get to this point.

"This case represents the due process of law which must apply to all without favour. The same due process of law which the UK government seeks to permanently deny to other victims of the 'Troubles'.

"It is significant that this judgment comes in the same week that the Government pressed ahead with legislation to remove victims' rights to truth, justice and accountability in Troubles' related cases.

"After decades of failing victims by refusing to put in place mechanisms that would vindicate victims' rights, the UK Government is now committing the ultimate betrayal by seeking to legislate for a de facto amnesty and shred any chance of justice.

"We call on the Prime Minister to scrap the Troubles Bill."