Northern Ireland: Secretary of State directs health department to commission abortion services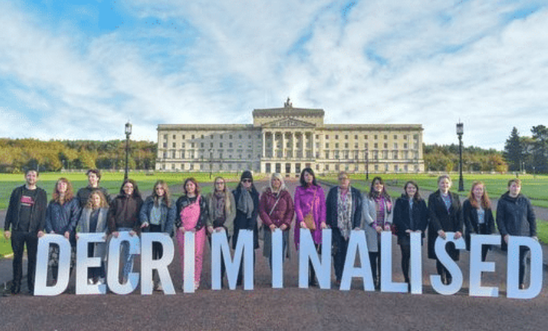 Full abortion services must be available in Northern Ireland no later than 31 March 2022
Department of Health directed to provide immediate funding support for interim services of early medical abortion, which remain on cliff edge
Responding to news the Secretary of State for Northern Ireland has today (22 July) directed the health department in Northern Ireland to commission abortion services, Grainne Teggart, Amnesty International's Northern Ireland Campaign Manager, said:
"Once again action from Westminster has been necessary to ensure abortion rights are realised here. Services in line with our new law have been a long time coming; commissioning must now be swift to bring an end to the unacceptable denial of healthcare.

"Early medical abortion access remains on a cliff edge. It is therefore vital that the Department of Health ensures regional interim services are sustained whilst the commissioning process is underway.

"Choice must be respected and protected – the only way to achieve this is through a service that is fully resourced and accessible to all who need it.

"Abortion is healthcare, the sooner it is embedded in our healthcare system and any remaining stigma around it removed, the better."