Northern Ireland: Mother and Baby Home inquiry needed as truth recovery panel report to be published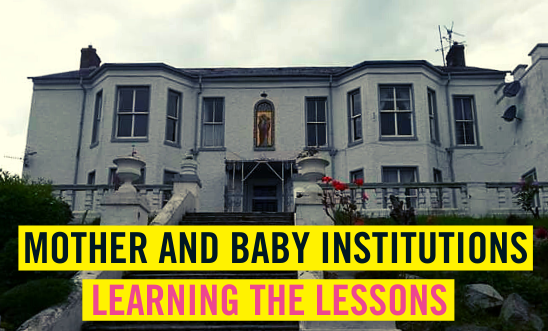 "Crucially, the inquiry must have the powers to compel witnesses and documentation, including on a cross-border basis, to help vindicate the rights of victims to truth, justice and reparation." - Patrick Corrigan
Amnesty International has written to Northern Ireland Executive ministers urging them to establish an independent public inquiry into Mother and Baby and Magdalene Laundry institutions in the region.
The call comes ahead of a report expected to be published on Tuesday by the Truth Recovery Panel, following a six-month co-design process by its members, senior social worker Deirdre Mahon, legal academic and campaigner Dr Maeve O'Rourke, and Emeritus Professor Phil Scraton.
Amnesty International has written to ministers with a copy of a report published by Amnesty and Ulster University - Learning The Lessons: Co-designing the Inquiry / Investigation into Mother and Baby and Magdalene Laundry Institutions in Northern Ireland - based on contributions from survivors, academics and other experts with experience of inquiries in Northern Ireland, the Republic of Ireland, Canada, Australia and South Africa.
Patrick Corrigan, Amnesty International's Northern Ireland Programme Director, said:
"We look forward to seeing the Panel's recommendations. We have listened to survivors and other experts about what works and what doesn't in similar inquiries, both here in Northern Ireland and around the world.
"The Northern Ireland Executive now has an opportunity to deliver an inquiry and other measures which will meet the needs of those who suffered as a result of these cruel institutions.
"Crucially, the inquiry must have the powers to compel witnesses and documentation, including on a cross-border basis, to help vindicate the rights of victims to truth, justice and reparation."
Amnesty International and Ulster University report recommendations
The report sets out a series of recommendations for consideration, including:
• a statutory inquiry with full powers of compulsion to ensure access to written evidence and witnesses;
• core participant status and legal representation for victims to ensure 'equality of arms';
• cross-border access to records and witnesses, which may necessitate action by the Irish government;
• proper scope for prosecution, where evidence is uncovered of possible criminal activity;
• an investigative process which does not leave survivors further traumatised;
• the early establishment of a redress scheme, possibly to run in parallel with an inquiry;
• assistance with family tracing and specialised counselling;
• a public archive for witness statements and records;
• apologies by the state and responsible bodies and institutions;
• and examination of possible burial sites to identify mass and unmarked graves to assist with memorialisation.
Background
In January, the Northern Ireland Executive agreed to establish an investigation into the institutions, with the nature of the inquiry to be determined by survivors, including women who were sent to the institutions and the children to whom they gave birth.