Northern Ireland: major cross-party pressure on UK Government to prioritise abortion reform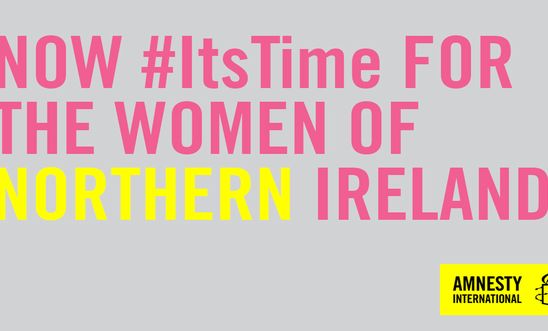 "We will not accept our rights being sacrificed for political expediency" - Grainne Teggart
Following the publication of a letter signed by 173 parliamentarians from political parties in Ireland and the UK that calls on the UK Government to reform Northern Ireland's restrictive abortion laws, Grainne Teggart, Amnesty International UK's Northern Ireland Campaigns Manager, said:
"There is now an unbreakable determination from parliamentarians across all parties to pressure Theresa May's government to do what is right and reform abortion laws in Northern Ireland.
"This isn't an issue of politics; it's an issue of human rights. Women in Northern Ireland deserve access to free, safe and legal abortion without being forced to travel – just like every other woman in the UK. It's a complete scandal that we are still being left behind. We will not accept our rights being sacrificed for political expediency.
"Wednesday's inter-governmental conference between the UK and Ireland provides a vital opportunity to show long and overdue commitment to the women of Northern Ireland by prioritising abortion reform.
"Silence on this issue is not an option. Cross-party pressure from MPs and civil society will only grow louder and stronger until women's rights are vindicated."
Earlier this week, Amnesty and the Family Planning Association convened a drop-in event with MPs to show their support for decriminalisation of abortion and reform in Northern Ireland. This saw strong cross-party support from MP and Peers.