Northern Ireland: Judith Gillespie 'urgently needs to rescue' abuse investigation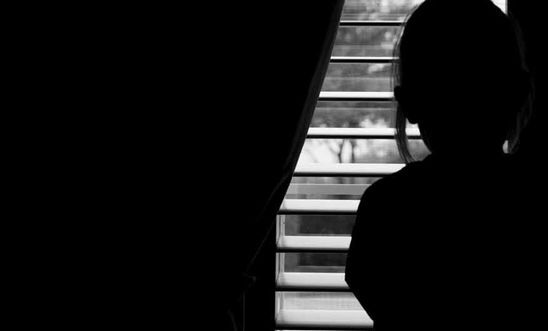 Amnesty seeks urgent meeting with Judith Gillespie, new chair of Executive working group 
Repeated delays to Mother & Baby Home research, no research into clerical abuse and still no plan for public inquiries
Repeated failures in a Northern Ireland government process to probe allegations of abuse in Mother and Baby Homes and clerical child abuse have been criticised by Amnesty International.
Amnesty says that a "go-slow" approach to investigating serious allegations of clerical child abuse and abuse in Mother and Baby Homes is failing victims.
The human rights organisation says that an Inter-Departmental Working Group (IDWG), which the NI Executive agreed to establish in February 2016 to lead work on the issues, has repeatedly failed to deliver for victims and has fallen badly behind schedule.
According to Amnesty, the IDWG has still not commissioned any research on clerical child sex abuse, while a research report it commissioned on Mother and Baby Homes and Magdalene Laundries, which was due for publication in September 2019, has still not been published.
Amnesty is now seeking an urgent meeting with Judith Gillespie, whose appointment as the new chair of the IDWG, has just been announced. She is the third chairperson since the group was established.
Patrick Corrigan, Northern Ireland programme director of Amnesty International, said:
"Women from Mother and Baby homes in Northern Ireland have told Amnesty International that they suffered arbitrary detention, ill-treatment, and the forced adoption and trafficking of their babies.

"Countless child abuse victims have come forward to reveal their suffering at the hands of abusive clerics and gross failures by church and state authorities.

"Amnesty, alongside abuse victims, first called for a public inquiry into these serious allegations of human rights violations back in 2012. United Nations committees have supported those calls.

"In February 2018, Amnesty branded the NI Executive's working group process as shambolic and repeated our calls for a human rights-compliant investigation. The government told the public that there was nothing to worry about and everything was on schedule.

"Now, half-way through 2020, there is still no research on clerical abuse and yet more delays in the publication of research into Mother and Baby Homes - just more of the 'go-slow' approach which continues to fail victims.

"We are seeking a meeting with Judith Gillespie, who urgently needs to rescue this process. Our message will be that such serious allegations of human rights abuses must be matched with investigations with the necessary hallmarks of independence, effectiveness and transparency. That is not what victims have seen to date, but must be the next step."
Despite calls from victims dating back to 2012, the Northern Ireland Executive has failed to establish independent investigations into historical clerical child sex abuse and allegations of abuses in more than dozen Mother and Baby Home-type institutions.
The UN Committee Against Torture and the UN Committee for the Elimination of Discrimination Against Women have both previously recommended that the Northern Ireland Executive should establish an inquiry into abuses in Mother and Baby Homes and Magdalene Laundries. The Executive so far has refused to commit to setting up such an inquiry.