Northern Ireland: Contact tracing app privacy and cross-border concerns raised with Executive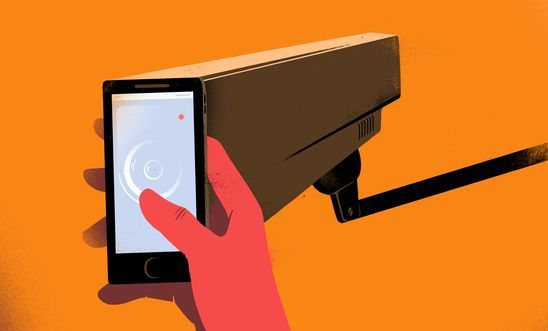 Amnesty International has written to the Northern Ireland Executive raising concerns about data privacy and human rights protections related to any COVID-19 tracking digital app which may be adopted for use in Northern Ireland.
The organisation has also highlighted concerns that any differences between systems operating in Northern Ireland and the Republic of Ireland could create problems in limiting the spread of COVID-19. 
In a letter sent to the Executive last week, Amnesty said it was:
"supportive of efforts to develop a system that responds to the pandemic responsibly, maintaining public trust and respect for fundamental rights. Contact tracing apps and other technology could potentially be useful tools in responding to COVID-19 and helping Northern Ireland to emerge from lockdown, but there are legitimate concerns about possible infringement of human rights."
In the letter, addressed to Northern Ireland's Health Minister, Robin Swann, but copied to all Executive Ministers, Patrick Corrigan, Amnesty International's Northern Ireland Programme Director writes: 
"We urgently need clarity from the Executive if you plan to follow the Westminster government in adopting the NHSX tracking app which uses a centralised database, or the more privacy-preserving models of the Republic of Ireland and other European governments.

"While most European states are now opting for a decentralised, privacy-preserving model, the UK government appears to be planning to route data through a central state database.

"We are concerned that this could open the door for a much greater degree of state surveillance and privacy rights infringement, with the potential for integration with other state databases."
Amnesty also registered its concern that contact tracing apps developed for use on either side of the Irish border may be incompatible, thus making it harder to control the spread of the virus.
The human rights organisation says the proposed system in the Republic of Ireland is interoperable, which means that it can potentially work with apps from other states, for example for people crossing borders, while the proposed UK NHSX model may not be compatible with other apps:
"In order for any app or 'immunity passport' to be used by the public, particularly in the numbers required for it to be effective, the Executive will need to establish trust in its approach. This will be particularly important in Northern Ireland, given understandable reticence to disclose personal information where there are fears this could be subsequently misused, hacked or leaked."
Amnesty has set out a series of human rights and data privacy questions to which it is asking the Executive to publish answers and says its preferred approach "would be a decentralised, interoperable system for both Northern Ireland and the Republic of Ireland so people could move across the border without limiting the functionality of the apps."