New appeal to stand with women and girls in West Africa who are leading revolution against FGM and child marriage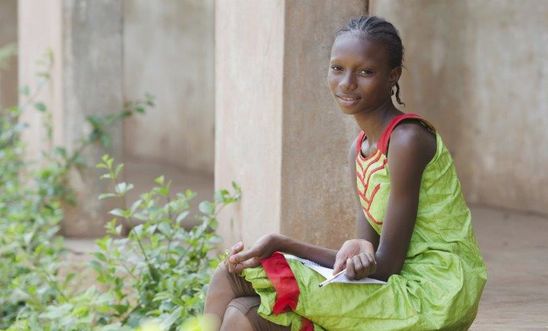 New appeal with DfID to prevent FGM for more than 8,000 girls and child marriage for over 7,000 girls

88% of women and girls have undergone FGM in Sierra Leone, 76% in Burkina Faso
Amnesty International has today launched a three-month fundraising appeal to urge the British public to push for an end to the harmful and violent practices of child marriage and female genital mutilation (FGM) across Sierra Leone and Burkina Faso. All public donations will be doubled by the UK government's Department for International Development (DFID), meaning the appeal can have twice the impact.
Every year, thousands of girls in Burkina Faso and Sierra Leone face being taken out of school and married off while they are still children. The consequences are devastating. They are at greater risk of experiencing domestic and sexual violence, early pregnancy and life-threatening complications in childbirth. 
Despite FGM being banned outright in Burkina Faso and effectively prohibited for girls under 18 in Sierra Leone, the practice remains widespread in both countries.  According to a 2013 Unicef report, 88% of women and girls in Sierra Leone and 76% in Burkina Faso have been subjected to FGM, putting both countries in the top ten worst affected in the world.
With the money raised through its 'Revolution' appeal, Amnesty aims to dramatically reduce the risk of FGM for over 8,000 young girls and more than 7,000 girls into child marriage and with an expansion of its human rights education programmes across the two West African countries.  
Through its human rights education programmes – including radio adverts, public theatre and work in schools – Amnesty hopes to gain crucial support among parents, community leaders and religious leaders, and to empower girls to stand up against these abusive practices. 
Amnesty International UK's Director of Fundraising Rosie Chinchen said: 
"Child marriage and FGM violate the rights of women and girls and are extremely damaging to the long-term sustainable development of communities.

 

"All girls should be given their right to live a full and free childhood, without fear of violence or being taken from their families and everything they know. 

 

"We know that young girls and their communities in Burkina Faso and Sierra Leone are already standing up and saying 'no' to this practice. They want a say in what happens to their bodies and their lives. We want to support their revolution and urge the British public to do the same.  By donating £10 to our appeal, you can be part of a revolution that makes a potentially life-saving difference for many young girls."
Amnesty International Burkina Faso Human Rights Education Coordinator Moussa Ouédraogo works with hundreds of girls and boys in schools across the West African country.  Moussa said: 
"Throughout my work, I meet many women and girls who don't know they have human rights.  To their minds, rights are for men only.  If we succeed in teaching them that as a human being you are entitled to your human rights, no matter what your sex, race or religion may be, that is the starting point of our work." 
Amnesty's three-month fundraising appeal is match funded by DfID.  For every £1 given by the general public, DfID will match pound for pound.
The matched funding will go directly to the human rights education programmes in the two West African countries, which include a range of community-led discussions and human rights education sessions as well as radio adverts, public theatre and work in schools. 
International Development Minister, Nick Hurd, said:
"Britain is leading global efforts to end FGM and child marriage, but these practices still mean thousands of girls across Sierra Leone and Burkina Faso are unable to decide their own futures.

 

"By doubling donations to Amnesty International's Revolution appeal, we will empower thousands of girls to make their own choices by working with communities to increase their understanding of the harm these acts can cause, report incidents when they occur, and ultimately abandon them. That's in the interests of Africa, Britain and women around the world."
Background
The practice of FGM was banned during the Ebola outbreak in Sierra Leone. Sierra Leone Parliament has approved a nationwide ban of the practice. However the law has yet to be implemented.