Mexico: Fifth journalist killed this year in sickening assault on freedom of expression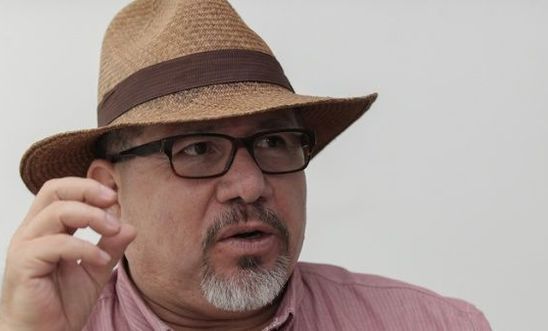 Javier Valdez Cárdenas © Twitter
The killing of a journalist in Mexico yesterday - the fifth such incident this year - highlights the alarming situation of freedom of expression in the country, said Amnesty International.
Javier Valdez Cárdenas, founder of Río Doce Media and a reporter for newspapers La Jornada and El Noroeste, was shot dead a few metres away from his office in the northern Mexican state of Sinaloa. Javier was known for his work covering organised crime and drug trafficking. In 2011, he received an international prize for press freedom from the Committee to Protect Journalists. This is the second assassination of a journalist from La Jornada this year.
Tania Reneaum, director of Amnesty International Mexico, said:
"Being a journalist in Mexico seems more like a death sentence than a profession. The continuing bloodshed that the authorities prefer to ignore has created a deep void that is damaging the right to freedom of expression in the country.

"For media professionals who, like Javier, dare to boldly report on issues such as crime and security, the country has become a hostile environment. Media outlets such as La Jornada should not be under threat. This crime, like all the others, should be investigated independently and impartially and all those who are suspected of being responsible should be brought to justice."
According to the organisation Article 19, 105 journalists have been assassinated in Mexico since 2000, while Reporters without Borders have said that in 2016, Mexico was the country with the third highest death toll for journalists worldwide, surpassed only by Syria and Afghanistan.
The number of killings of human rights defenders around the world nearly doubled from 2015-2016, from 156 to 281. Today Amnesty launched a new campaign, Brave, demands an end to attacks on journalists, human rights lawyers, teachers, women's rights activists and others, and is calling on supporters to stand with all those who fight against injustice and hatred.