Manchester exhibition to shine a spotlight on women detained in Assad's Syria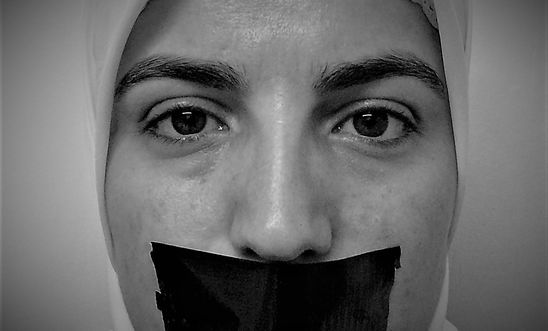 Manchester has a strong tradition of defending women's rights © Rethink Rebuild Society
FRIDAY 8 SEPTEMBER 2017, 3-8pm
An exhibition in Manchester next month is set to feature the real-life stories of women who have been imprisoned in Syria during the uprising and conflict of the past six years.
"Silenced Voices: Syrian Women in Assad's Prisons", organised by the Rethink Rebuild Society of Syrian women in Manchester, comprises powerful photography, video, interactive displays and even a quiz on the Syrian conflict, and will tell the stories of some of the women caught up in the mass arrests that followed democracy protests in Syria in 2011. 
One of the featured cases is that of Sara Al-Alaw, a medical student at Damascus University arrested by government security forces in June 2013 after she had a political conversation with fellow students. 
After first being "disappeared" into detention, Sara re-appeared months later on a state-run television programme "confessing" to being a terrorist, a leader of the Mujahideen, and a "princess" of the Al Nusra front who had supposedly married several men of different nationalities. In detention, Sara reportedly suffered extensive torture, including being whipped all over her body with a cable. 
One of the exhibition organisers, who preferred not to use her real name and is known by the pseudonym "Amira", said:
"I was imprisoned in 2012, and I saw many people die there. My brother was imprisoned in 2014, and to this day we do not know if he is alive. 

"I want to cast light on Syrian prisoners, so the world knows the torture, hardship and brutality that they are going through. 

"Through this exhibition we wish to show that all we really want in Syria is freedom."
Amnesty International, which has extensively documented the disappearances, torture and mass killings in Syrian government detention facilities, has helped create the Silenced Voices exhibition, which comes after similar exhibitions in Turkey and Jordan. 
Hazel Errey, Vice Chair of Amnesty International's Manchester Group, said:
"This exhibition will highlight the horrific abuse of human rights currently taking place in Syria, with a focus on women's rights. 

"Manchester has a strong tradition of defending women's rights and our group is honoured to host this event alongside Rethink Rebuild, a voice for the Syrian community in Manchester."
The Silenced Voices exhibition is a free event for one day only: 3-8pm on Friday 8 September 2017, at Cross Street Chapel, Manchester M2 1NL. In addition to the exhibition, there will be jewellery made by former female detainees in Syria available to buy, with proceeds going to a fund to help their families.