Malaysia: 'Sodomy' verdict due tomorrow in politically-motivated case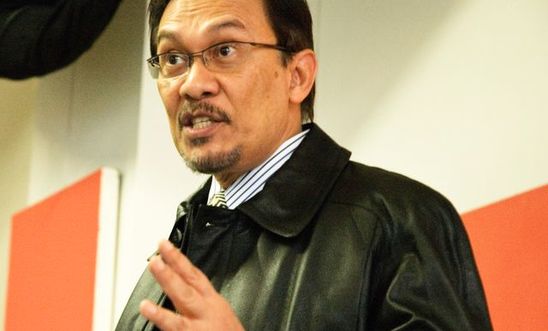 Anwar Ibrahim
The Malaysian authorities should end the politically-motivated persecution of government critics including Anwar Ibrahim, Amnesty International said ahead of a final decision tomorrow in the long-standing "sodomy" case against the opposition leader.
The "sodomy" case against Ibrahim, the leader of the opposition People's Justice Party, began in 2008. The High Court cleared him of all charges in 2012, but the Court of Appeal overturned the acquittal in March and sentenced him to five years in prison.
The opposition leader has been on bail ever since and has appealed against the decision to the Federal Court, the highest court in the country, which will make its final decision tomorrow. If found guilty, Ibrahim could face a jail term.
In 1998, after calling for political reform, Ibrahim who was then Deputy Prime Minister, was dismissed from government and arrested for corruption and committing 'illegal' homosexual acts – allegations he has always denied. He was  assaulted while in police custody and convicted of corruption in 1999 and for "sodomy" in 2000. He remained imprisoned until 2004 when the "sodomy" conviction was overturned.
Richard Bennett, Amnesty International's Asia Pacific Director, said:
"The 'sodomy' charges against Anwar Ibrahim are clearly politically-motivated and a blatant attempt by the Malaysian authorities to silence and undermine a critical voice.

"If Anwar Ibrahim is jailed, Amnesty International will consider him a prisoner of conscience.

"No person should be detained for consensual sex with another adult – it is not a recognisable criminal offence under international law. The 'sodomy' law should be removed from the books altogether.

"Tomorrow the Federal Court has an opportunity to demonstrate the independence of the Malaysian judiciary from political interference."
Wider crackdown
The Malaysian government has recently made increasing use of another colonial-era piece of legislation that the authorities use to charge and imprison critics – the Sedition Act.
Two people have been convicted of sedition this year, with at least a dozen others currently facing charges solely for peacefully expressing their views. Scores more have been investigated for "seditious" activities – Anwar Ibrahim was placed under investigation for sedition in September.
In July 2012 Prime Minister Najib Tun Razak publically committed to repealing the law stating that it represented "a bygone era", but over two years later his promise remains unfulfilled.
 
Richard Bennett said:

"The Malaysian government's widespread use of the Sedition Act is not just an attempt to silence certain individuals but is creating a wider climate of fear.
"The Prime Minister should stick to his promise – the draconian Sedition Act must be repealed or amended to bring it in line with international standards."