Major new book calls for radical changes to stop corporate abuses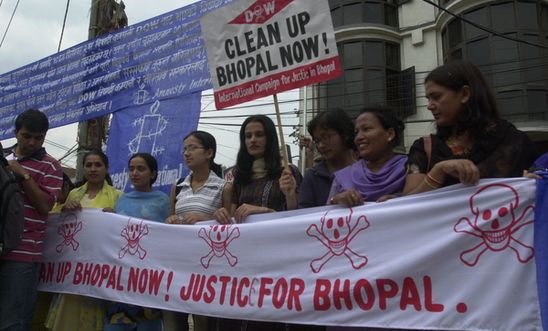 © Amnesty International
Amnesty International has launched a major new publication on the right to remedy for victims of corporate human rights abuses. The publication, Injustice Incorporated: Corporate Abuses and the Human Right to Remedy provides a manifesto for radically changing the legal imbalance between vulnerable individuals and powerful companies.
The 303-page book shows how victims of human rights abuses face major challenges when seeking remedy. These difficulties are even greater when multinational corporations have committed those abuses. Current law and policy does not adequately address these particular obstacles.
Injustice Incorporated focuses on four emblematic cases of corporate abuse to expose how their political and financial power, intertwined with specific legal obstacles, allows companies to evade accountability and deny the right to remedy.
The four cases studies examined in the book are:
Bhopal: The 1984 gas leak and continuing environmental contamination.
Omai: The 1995 failure of the waste containment system at the Omai gold mine in Guyana.
Ok Tedi: The 1984 failure of the waste containment system at the Ok Tedi gold and copper mine in Papua New Guinea and continuing environmental contamination.
Trafigura: The 2006 dumping of toxic waste in Abidjan, Côte d'Ivoire.
Peter Frankental, Economic Relations Programme Director said:
'Thirty years after the Bhopal gas disaster, many of the survivors and their families are still waiting for adequate compensation. So long as the rights of victims continue to be ignored, companies will be able to abuse human rights with impunity'
In these cases, some of the poorest people in the world have taken on some of the most powerful. In every case, companies have used legal fictions, political power and financial might to evade accountability and deny victims the justice they deserve.
Amnesty makes proposals for change in three core areas (1) legal hurdles to extraterritorial action, (2) lack of information and (3) corporate-State relationships, calling for the disclosure of all government meetings with companies.
Injustice Incorporated is the start of a new Amnesty campaign on securing legal and policy change to significantly improve access to justice for corporate human rights.