Lyra McKee: One year since murder and Northern Ireland remains 'most dangerous place in UK' for journalists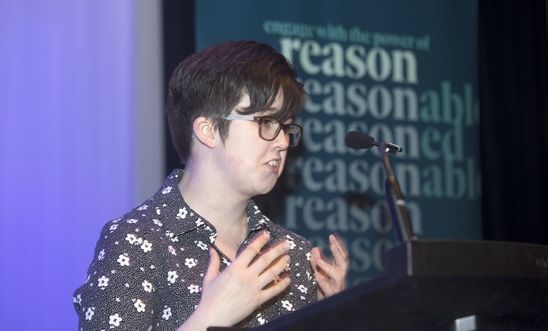 © Kevin Cooper Photoline NUJ
One year since the killing of journalist Lyra McKee, Amnesty International is warning that Northern Ireland is still the most dangerous place in the UK to be a journalist.
Lyra McKee was shot dead by republican paramilitaries during public disorder in Derry / Londonderry on 18 April 2019. One man has since been charged with her murder.
On the first anniversary of her death, Amnesty is calling for all those responsible to be held to account and warning that press freedom continues to be under threat in Northern Ireland. 
Patrick Corrigan, Amnesty International's Northern Ireland Programme Director, said:
"The tragic death of Lyra McKee at the hands of republican paramilitaries twelve months ago is a reminder of the risks that reporters face every day around the world, including here in Northern Ireland.
"Northern Ireland continues to be the most dangerous part of the UK to be a journalist, threatening press freedom daily. In the year since Lyra's death, reporters have continued to receive threats of violence and death on a regular basis and two reporters have had to defend their freedom in court after groundless arrests by the police.
"On the anniversary of Lyra's murder, we remember her and her important work and renew our calls for justice.
"We continue to stand with journalists who are still under threat and those who work to expose uncomfortable truths, whether for the state or unlawful organisations. We recall too the 2001 killing by loyalist paramilitaries of Sunday World reporter Martin O'Hagan, for which no-one has ever been held to account.
"Press freedom is the cornerstone of a rights respecting society and we must all act together to guard it closely."