LGBTI+ Pride celebrations to continue inside - new online festival announced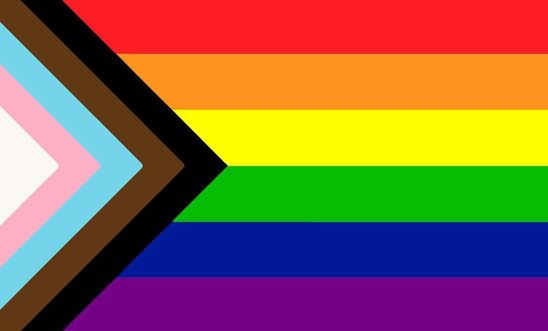 As COVID-19 forces lots of Pride events to be cancelled, Amnesty International, UK Black Pride, Gendered Intelligence, Stonewall and ParaPride have joined to bring celebrations online
Pride Inside will see artists, musicians, comedians, DJs and activists come together for a series of performances, talks and workshops
"COVID-19 won't stop us celebrating LGBTI+ rights. This year, Pride will be inside – in our homes and in our hearts" – Sen Raj
***PRIDE INSIDE: Sunday 28 June – Friday 10 July***
View programme and access events here: https://prideinside.uk/
Amnesty International, UK Black Pride, Gendered Intelligence, Stonewall and ParaPride are bringing Pride celebrations inside this year with Pride Inside – an online series of gigs, comedy shows, panel discussions, and arts-based events.
Pride Inside will take place from Sunday 28 June – Friday 10 July, continuing the celebration after 'Global Pride' on Saturday 27th.  It is a chance for those who would have been taking part in Pride events - had they not been postponed due to COVID-19 - to come together and celebrate on a brand-new online platform. 
The line-up - which will include an exciting array of LGBTI+ comedians, artists, DJs, musicians and activists - will be announced in due course.
Around the world, the COVID-19 pandemic is having a disproportionate effect on LGBTI+ people, who are historically marginalised and discriminated against in their access to health care, employment, housing and basic services. There are still at least 68 countries across the globe where same-sex relationships are illegal. For many reasons, LGBTI+ individuals and communities are at risk and in need of support. Pride Inside will raise awareness of their cases and provide opportunities for people to take action and make change.  
Sen Raj, Amnesty International's Rainbow Network committee member, said:
"COVID-19 won't stop us celebrating LGBTI+ rights. This year, Pride will be inside – in our homes and in our hearts.

"Around the world, the pandemic is having a disproportionate effect on LGBTI+ people who have been historically discriminated against in their access to healthcare, housing and employment.

"That's why this year, it's more important than ever that LGBTI+ people and their allies have a chance to come together, celebrate how far we've come as a movement and support each other where we still have further to go.

"We invite all friends and allies to join us for Pride Inside to show that we'll always be proud – no matter what, no matter where."
Phyll Opoku-Gyimah, Co-Founder and Executive Director, UK Black Pride, said:
"UK Black Pride is thrilled to work alongside Amnesty International to provide a digital programme of events for Pride Inside. Events like UK Black Pride are important for our community, and we're excited to share an immersive, thought-provoking, healing and celebratory digital programme that centres conversations of great importance to our communities. 

"And it will be fun. Our lives as LGBTQ people of colour are far more than the sum of our negative experiences with structural, societal and intercommunal discrimination. We are some of the most resilient, joyous and giving people on earth, and Pride Inside will be an opportunity for us to come together in support and celebration of each other and our lives. We can't wait to celebrate with you all."
Sarah Hagger-Holt, from Stonewall UK, said:
"Pride season is the highlight of the year for many LGBT people, so it's been hard to hear that most Prides have had to cancel this year. But this has opened up new ways to bring us together to celebrate and show that defiant spirit our community is known for.

"Pride Inside promises to be a powerful platform that helps bring in and centre marginalised voices in the LGBT community.

"As the coronavirus pandemic risks increasing existing inequalities, it's never been more important that we all show up for each other and stand together in the name of equality."