Italy: 'Cruel and callous' Roma eviction defies European Court ruling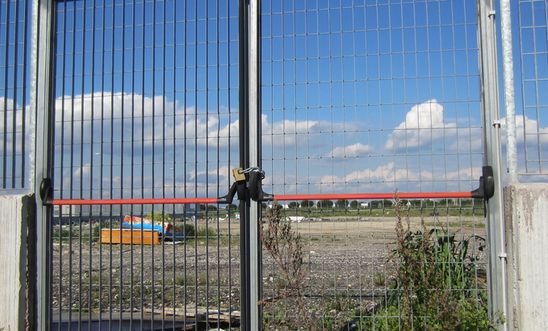 La Barbuta Roma camp, 2013 © Amnesty International
Italian authorities have today evicted dozens of families from a long-standing Roma camp in Rome, despite a recent stop order from the European Court of Human Rights (ECHR).
Catrinel Motoc, Amnesty International's Senior Campaigner on Europe, said:
"By forcibly evicting this camp in defiance of the European Court, Italy is not only demolishing people's homes and destroying their lives but also trampling its international and regional human rights obligations.
"Rendering dozens of Romani families homeless, including infant children, is a cruel and callous act directed against a minority who have been at the brunt of discriminatory housing policies for decades.
"Today's forced eviction is the latest assault on Roma by Italian authorities.
"The European Commission, which has been investigating Italy's ongoing violations of EU anti-discrimination law with respect to the Roma community, needs to finally launch the much-delayed legal action against Italy and ensure long-awaited justice for the Roma."
Forced eviction of Camping River
Around 300 Romani children and adults have been living in Camping River, in Rome, since 2005.
An urgent appeal was launched by Associazione 21 Luglio, a Roma-based NGO, to the ECHR for interim measures to halt the eviction and ensure genuine consultation and adequate rehousing options for all 300 long-standing inhabitants of the camp. This week, the Court granting the application instructed the Italian authorities to halt the eviction until at least 27 July.
Despite this, Italian authorities proceeded with the forced eviction. According to Associazione 21 Luglio, around 100 people have been left without any alternative housing.
Forced evictions are prohibited under international law in all circumstances regardless of the motivations. Italy is obliged under a number of international and regional treaties - including the UN International Covenant on Economic, Social and Cultural Rights and the European Convention on Human Rights - not to carry out or facilitate forced evictions.
Widespread discrimination of Roma families
Italy has a long-standing history of discrimination and segregation of Roma people and their access to housing. Hundreds of forced evictions have been carried out in recent years, and thousands of people rendered homeless or placed in inadequate alternative accommodation.
Since 2012, the European Commission has been investigating allegations of widespread and systematic discrimination and segregation of Romani adults and children by Italian authorities in relation to numerous forced evictions, discrimination in access to housing and the creation and maintenance of ethnically segregated camps.
Last month, the Minister of Interior, Matteo Salvini, called for a census to register Roma and called for "the expulsion of those who do not carry Italian citizenship".