Israeli Supreme Court's blocking of Mordechai Vanunu's travel to UK condemned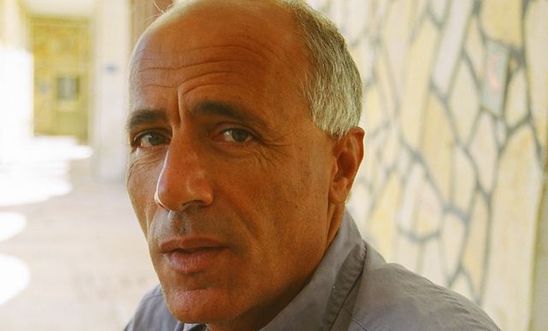 Mordechai Vanunu has faced ten years of post-release persecution © Adeline O'Keeffe
'It's a disgrace that the courts in Israel are denying this man the basic right to travel and speak freely' - Karla McLaren
Amnesty International has strongly criticised a decision by the Israeli Supreme Court to refuse to allow the Israeli nuclear whistleblower Mordechai Vanunu to travel to the UK to speak at two events in London, including one this evening organised by Amnesty.
Fifty-four MPs and peers - including senior parliamentarians Jack Straw, Baroness Kinnock and Lord Steele - have invited Vanunu to speak at a whistleblowers event in Parliament tomorrow. He had also been invited to attend an event this evening to promote the protection of whistleblowers, including Edward Snowden and Chelsea Manning.
The Supreme Court's judges accepted the Israeli Minister of Interior's claim that if allowed to leave the country Vanunu could damage Israel and its citizens with the information he could reveal about the country's nuclear capacity. However, the former nuclear technician has no new information on Israel's nuclear arsenal and what he knew in 1986 has been in the public domain for almost 30 years.
Vanunu is also banned from entering foreign embassies, taking part in internet chats and speaking to foreigners - including journalists - without prior permission.
Amnesty International UK's Government and Political Relations Manager Karla McLaren said: 
 

"It's a disgrace that the courts in Israel are denying this man the basic right to travel and speak freely.  

 

"We've now had ten years of Israel muzzling and hobbling Vanunu.

 

"It's a cruel irony that an Israeli court has seen fit to block a man from speaking about his experiences as a whistleblower in, of all places, the British Parliament."
Vanunu was sentenced to 18 years in prison in 1986 for blowing the whistle on Israel's nuclear arsenal. Since his release in 2004 he has been subjected to a travel ban that prevents him from leaving Israel because he is deemed a security threat. 
For more information, go
here
.