Iranian authorities refuse to release academic's body for independent autopsy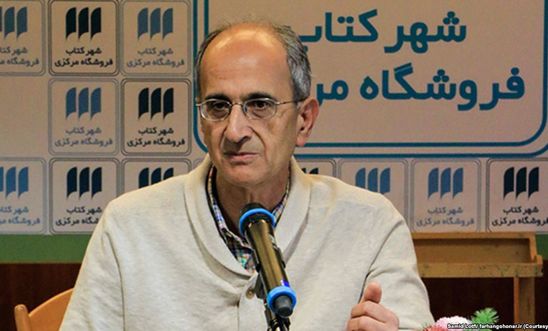 Kavous Seyed-Emami had only been in custody for less than three weeks © Samid Lotfi
Canadian-Iranian environmentalist Kavous Seyed-Emami is just the latest suspicious 'suicide' in detention
'It would have been near impossible for him to commit suicide' - Magdalena Mughrabi
In response to reports that the Iranian authorities have said they will refuse to release the body of the Canadian-Iranian academic Kavous Seyed-Emami to his family unless there is an immediate burial and no attempt to conduct an independent autopsy, Magdalena Mughrabi, Amnesty International's Middle East and North Africa Deputy Director, said:
"The authorities' refusal to allow an independent investigation into the extremely suspicious death of Dr Seyed-Emami smacks of a deliberately-orchestrated attempt to cover up any evidence of torture and possible murder. 

"He was detained in Evin prison where detainees are held under constant surveillance and stripped of all personal possessions. It would have been near impossible for him to commit suicide.

"We are deeply concerned that Dr Seyed-Emami's body bears incriminating signs of torture and other clues to the reasons for his death. 

"We call on the Canadian government and the international community to continue to place pressure on the Iranian authorities to allow an independent investigation into the circumstances of Dr Seyed-Emami's death in accordance with international standards. 

"Those responsible, including any individual with command responsibility, must be brought to justice."
Third recent 'suicide' in detention
In a statement on 11 February, Tehran's Chief Prosecutor said that Kavous Seyed-Emami was driven to suicide by "confessions" he'd made and the incriminating statements others had made against him. Remarks about his "confessions" heighten concerns that he was subjected to torture. He had been arrested on 24 January and was under interrogation for national security-related charges stemming from his peaceful environmental activism, making him a prisoner of conscience.
Seyed-Emami's death is the third to be hastily declared a suicide in detention by Iranian authorities since the recent nationwide protests. A fourth death, also confirmed in detention, remains unexplained by the authorities.