Iran: Youth at risk of hanging amid disturbing rise in juvenile executions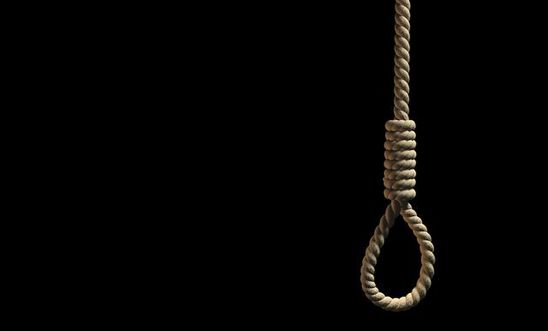 © Orla 2011/Shutterstock.com
The Iranian authorities must halt the execution of a young man who was still a child at the time of his alleged crime, and reverse a disturbing rise in the execution of juvenile offenders said Amnesty International. 
Rasoul Holoumi, now 22, was sentenced to death in October 2010 for the alleged killing of a boy during a group-fight in 2009, when he was 17 years old. The execution could be carried out at any time at the request of the victim's family, under the Islamic law principle of qesas (retribution-in-kind).
The Iranian authorities were due to execute him on 4 May this year, but stopped it after the victim's family agreed to forgo their request for retribution if Rasoul Holoumi's family paid them 3.5 billion Rials  (equivalent to US$135,323) as diyah (blood money) and transferred the deeds of their house and farm to them. The diyah amount of 3.5 billion Rials appears to be beyond his family's means, leaving Rasoul vulnerable to execution at any time.  
Sentences of qesas are not open to pardon or amnesty by the Supreme Leader in breach of international law. 
Iran is one of a handful of countries that still executes juvenile offenders. Amnesty has recorded at least eight juvenile offender executions
in Iran in the first half of 2014; last year, Amnesty received reports of 11 such executions in the country across the entire year.
Amnesty International's Deputy Director Middle East and North Africa Hassiba Hadj Sahraoui said: 
"It is cruel and inhumane to hang any person but it is particularly reprehensible for Iran to do so when the person was a child at the time of the alleged crime, and the execution takes place after a flawed investigation process that violates fair trial standards.

 

"The execution of Rasoul Holoumi will be a deplorable addition to Iran's grim tally of executions. Whatever argument the authorities might use, this is a flagrant violation of international law. Rasoul was a child at the time of his alleged offence and his death sentence must be quashed."
Background information
Branch 17 of the Criminal Court in Iran's southern Khuzestan Province sentenced Rasoul Holoumi to death in October 2010 for murder. The conviction was based on allegations that, during a fight involving multiple people in September 2009, he had thrown a hard object at Nasim Nouri Maleki, resulting in fatal head injuries. The allegations appear to have been made by several of the people who were themselves involved in the fight. 
Rasoul was not given access to a lawyer during the investigation nor was he given adequate time and resources to prepare and defend himself before and during trial. Although he admitted to the charges when first summoned by the police, he later retracted this admission, making statements which raised doubts about the events leading to the victim's death – or whether he was even there at the time. 
On 30 September 2009, Rasoul said that he had been at home when the fight broke out and had only confessed to the crime because he felt sorry for another child who had confided to him that he had hit Nasim Nouri Maleki during the fight.  On 2 October 2009, he said that he had picked up and thrown a hard object when he saw some of the people involved in the fight coming towards him, but the blow was not intentional. On 5 October 2009, he denied that he had ever thrown the hard object. Additional doubts have been raised by reports that there was a history of hostility between Rasoul's family and the principal witness in the case who testified against him.
In spite of all this, Iran's Supreme Court upheld Rasoul's death sentence in 2010 without explaining its reasoning.  
Iran continues to be one of the world's most prolific executing states. According to Amnesty's Death Sentences and Executions 2013 report, Iranian officials acknowledged the execution of at least 369 people in 2013, while reliable sources reported at least 335 additional executions.