Iran: 'sexual assault' woman Reyhaneh Jabbari set to be hanged at dawn tomorrow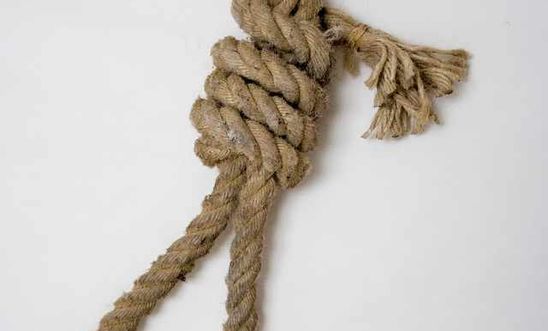 Reyhaneh Jabbari is set to be hanged at dawn tomorrow
'Time is running out for Reyhaneh Jabbari'
The Iranian authorities must stop the imminent execution of a woman convicted of the killing of a man who she says tried to sexually assault her.
Amnesty international has learnt that Reyhaneh Jabbari is due to be hanged at dawn tomorrow. 
Jabbari's mother has told Amnesty that she met her daughter for one hour today, but prison officials refused to give the family any details of Reyhaneh's imminent transfer to a place of execution.
The 26-year-old Jabbari was originally arrested in 2007 for the murder of Morteza Abdolali Sarbandi, a former employee of Iran's Ministry of Intelligence. She was placed in solitary confinement for two months, during which she has said she was tortured, and was denied access to a lawyer or her family. She was sentenced to death by a criminal court in Tehran in 2009 after a deeply-flawed investigation and trial. Her execution - which has been postponed several times - was due to be carried out on 30 September but was postponed for ten days. 
Amnesty understands that although Jabbari has admitted stabbing the man once in the back, she has said another man who was also in the house at the time actually killed Sarbandi. These claims, if proven, could exonerate her but are believed never to have been properly investigated, raising many questions about the circumstances of the killing. 
Iran's judicial authorities are also reported to have pressured Jabbari to replace her lawyer, Mohammad Ali Jedari Foroughi, for a more inexperienced one, in an apparent attempt to prevent an investigation of her claims. 
Amnesty International Middle East and North Africa Deputy Director Hassiba Hadj Sahraoui said: 
"Time is running out for Reyhaneh Jabbari, the authorities must act now to stop her execution.

 

"Instead of repeatedly rescheduling Reyhaneh Jabbari's execution date, the Iranian judiciary should order a re-trial that complies with international standards for fair trial without recourse to the death penalty.

 

"The death penalty is a despicable punishment that is both cruel and inhumane. Applying such a punishment in any circumstances is an affront to justice, but doing so after a flawed trial that leaves huge questions hanging over the case only makes it more tragic."