Iran: postponement of Nazanin trial is part of a 'cruel political game'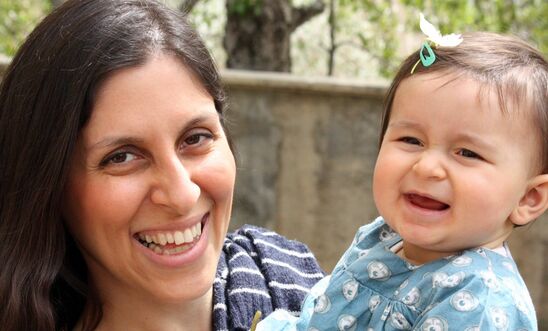 Nazanin with her daughter © Amnesty International UK
Responding to the news that Nazanin Zaghari-Ratcliffe's day in court has been postponed with a new date yet to be set, Kate Allen, Director of Amnesty International UK, said:
"Nazanin has already been unjustly convicted once after a deeply unfair trial. It is a nonsense that she should ever have even faced a second court date.
"It appears the Iranian authorities are playing cruel political games with Nazanin.
"The situation has gone on long enough. Nazanin has continued to suffer in Iran away from her husband and young daughter.
"The UK government has had four and a half years to secure her unconditional release and have failed to do so. Securing Nazanin's release should be an absolute priority.
"As a matter of urgency, ministers now need to step up their efforts to get Nazanin home in time for Christmas and provide a clear plan on how they will do this."