ICC's move to rubber-stamp Al-Senussi's trial in Libya is wrong decision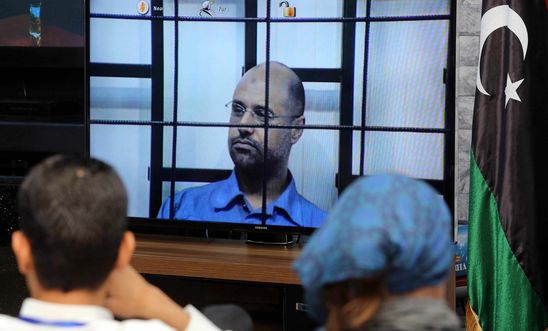 Al-Senussi is set to stand trial with Saif al-Gaddafi and 35 others © MAHMUD TURKIA/AFP/Getty Images
'Today's decision, which effectively sanctions unfair legal proceedings against Abdallah al-Senussi, is deeply troubling' - Stephanie Barbour
Today's decision by the International Criminal Court to allow the trial of Gaddafi's former military intelligence chief Abdallah al-Senussi to proceed in Libya despite serious violations of his fair trial rights and a severe decline in the security situation in the country, is a deeply troubling one, said Amnesty International this evening.
Al-Senussi is facing charges of crimes against humanity committed during the conflict in 2011.
Stephanie Barbour, head of the Amnesty International Centre for International Justice, who attended the ruling in The Hague, said:
"Today's decision, which effectively sanctions unfair legal proceedings against Abdallah al-Senussi, is deeply troubling. 

 

"The weak state of Libya's judiciary combined with a climate of escalating violence makes it effectively impossible for the Libyan authorities to guarantee he will be brought to justice in a fair trial. 

 

"Fair trial guarantees are especially important when there is a risk of the death penalty. Abdallah al-Senussi's fair trial rights, including his right to access to a lawyer and to prepare a defence, have already been violated."
For more information on Amnesty's concerns on this case, that of Saif al-Islam al-Gaddafi and 35 former Libyan officials, please see the
following document
.