Ghana: Authorities must end discrimination against LGBTI people and activists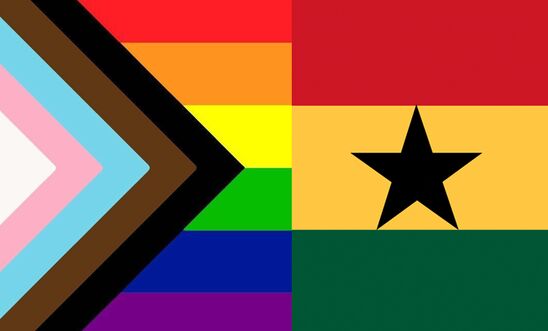 Consensual sexual relations between men are still criminalised in Ghana
President Nana Akufo-Addo has stated that legalising same-sex marriage will never happen under his presidency
Authorities in Ghana must immediately end discrimination against LGBTI people and protect those who are defending their rights, Amnesty International said today.
The LGBT+ Rights Ghana office opened this year on 31 January and according to information obtained by Amnesty, the office was raided and shut down on 24 February by security forces. 
Confirming the raid on their twitter account, LGBT+ Rights Ghana said their safety was being threatened adding that traditional leaders have previously threatened to burn down the office and the police has not helped.
The landlord of the office has since reportedly denounced the organisation to the authorities, saying he will not tolerate activities in support of LGBTI persons' rights on his property.
Amnesty is calling on authorities in Ghana to publicly acknowledge the legitimacy and important work of human rights defenders, including LGBT+ rights defenders, who have the right to carry out their lawful activities without any discrimination or fear of reprisals - as stated in the 1998 UN Declaration on Human Rights Defenders.