Gangs Matrix: London Mayor's review 'a step in the right direction', but now significant change needed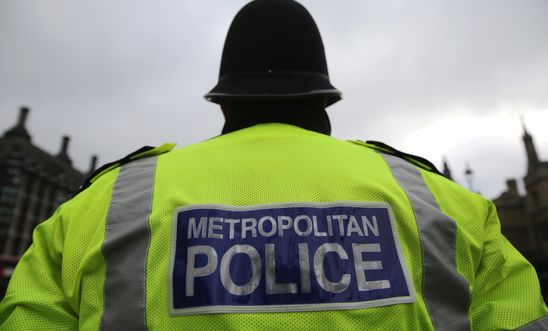 © Dan Kitwood/Getty Images
Responding to the comprehensive overhaul of the Metropolitan Police's use of its controversial Gangs Matrix database recommended by the Mayor's Office for Policing and Crime (MOPAC) today, Allan Hogarth, Amnesty International's UK Head of Policy and Government Relations, said:
"We welcome the changes the Mayor has proposed to the Met Police's Gangs Matrix. The recommendations are a step in the right direction, and this review should serve as a wake-up call for the police.

"A wide-ranging overhaul of this problematic database is long overdue to address some of the many serious concerns relating to racial profiling and data protection.

"In the last 12 months alone, the failings of the Gangs Matrix have been highlighted by Amnesty's own research and a damning report from the Information Commissioner's Office.

"There are also encouraging moves to tackle the inappropriate inclusion of people with no track record of violence, who nevertheless also end up targeted.

"However, the ongoing focus on the highly-racialised concept of the 'gang' remains a matter of serious concern, which will continue to mean that young black men are hugely over-represented on the database.

"It is now vital that these recommendations are implemented by the Met as soon as possible, and they demonstrate that young black men aren't being unfairly and disproportionately targeted when tackling serious youth violence."
Trapped In The Matrix
Earlier this year, Amnesty published a damning report into the Gangs Matrix, declaring it the "wrong tool for the wrong problem".
The 55-page report, Trapped in the Matrix, raised serious concerns about how individuals come to be placed on the database, how the information is shared with other agencies such as housing associations and schools, and the adverse effect that being listed on the Matrix can have for the young black males, who are disproportionately impacted. The researchers spoke to more than 30 professionals who use the Gangs Matrix, including the police and other organisations, as well as community members and young people affected by the Matrix.
The Metropolitan Police's gang-mapping database, known as the Gangs Matrix, was launched in 2012 as part of a highly-politicised response to the 2011 London riots. It lists individuals as "gang nominals" with each given an automated violence ranking of green, amber or red. As of October 2017, 3,806 people were listed on the Matrix. More than three-quarters (78%) of people on the Matrix are black, a disproportionate number given the Met's own figures show that only 27% of those responsible for serious youth violence are black. The youngest person on the Matrix is 12 years old, and 99% of those listed are male.