Exclusive Albert Woodfox podcast to launch series two of Amnesty's 'In Their Own Words'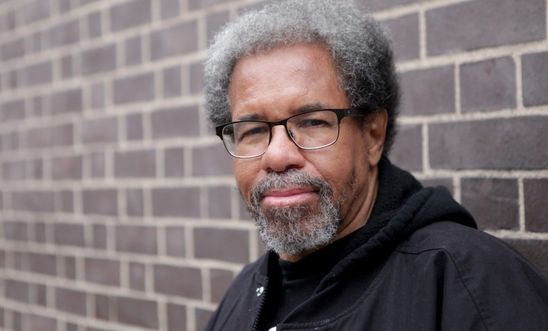 Amnesty International has launched a new series of its 'In Their Own Words' podcasts, highlighting extraordinary stories from around the world.
In the second podcast series, we hear remarkable examples of courage from four people who found themselves in the most extreme circumstances.
The opening episode, available from today, tells the story of Albert Woodfox, who was released from prison last year after enduring 44 years in solitary confinement in Louisiana, USA.
His harrowing story tells of the physical and psychological trauma he suffered, and of his eventual release after his conviction for killing a corrections officer was overturned.
He said: "I've seen more pain and suffering and destruction of men by solitary confinement than 10 life times. I've seen men reduced to screaming, I've seen men convert to being babies, just curling in foetal positions and just laying there, become catatonic."
Albert's story can be listened to here: https://www.amnesty.org.uk/albert
Series two also features the powerful stories of:
•           Khadija Ismayilova, a journalist in Azerbaijan who's been harassed, imprisoned and framed by her own government for exposing political corruption.
In the podcast, available on Friday 31 March, she says: "In the envelope, there were several pictures of me in the bedroom with my boyfriend. It was quite an intimate scene and the small note read, 'Whore behave or you will be defamed'."
•           Steve Kelly, who became a human rights activist in the UK after his brother Mike was tragically killed in the Hillsborough football disaster.
In his podcast, available on Friday 14 April, he says: "They sat me down and had me fill out forms. Did Mike like a drink? Did Mike go to the pub before the match? We didn't realise then, they were covering their tracks. I was at my most vulnerable then and I think they used that to their advantage."
•           Atena Farghadani, a young women's rights activist in Iran, who was imprisoned for drawing a feminist cartoon, enduring torture and solitary confinement in prison.
In her podcast, available on Friday 28 April, she says: "I was interrogated for six weeks. But all the time, I was telling myself not to be afraid."
Kate Allen, Director of Amnesty International UK, said:
"These stories are powerful messages of hope from incredible human rights campaigners. All of these people have experienced what it's like to have their basic rights taken away – and they've fought back.

"Together, these people give a picture of why Amnesty continues to campaign for human rights for everyone, everywhere. We hope that our supporters and listeners around the world enjoy hearing these compelling stories brought to life."
The first series of podcasts, featuring stories from Chelsea Manning and three other human rights activists, are still available from: https://www.amnesty.org.uk/itow