Egypt: women's rights activist Azza Soliman's arrest today is 'chilling' escalation of crackdown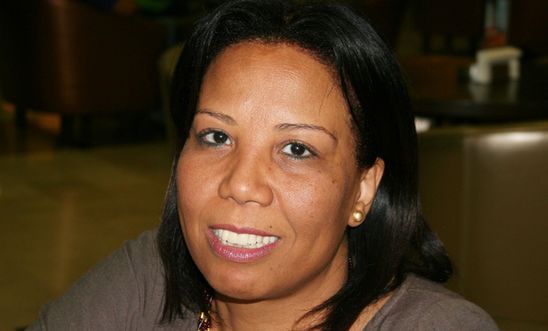 Azza Soliman has already been targeted by the authorities © Amnesty International
'We believe she has been arrested for her legitimate human rights work' - Najia Bounaim
The arrest earlier today of the prominent Egyptian women's rights activist Azza Soliman is a sign that the Egyptian authorities are intensifying their crackdown on human rights activists, said Amnesty International. 
Ms Soliman - the founder of the Center for Egyptian Women's Legal Assistance, an NGO which works to prevent violence against women - was arrested at her home in Cairo this morning. She was taken to Masr el Gedida police station on the outskirts of Cairo, before then being taken to an investigative judge's office in New Cairo for questioning.  
The arrest comes three weeks after the authorities - without a court hearing - froze Soliman's personal and organisational assets and also prevented - on the basis of a judicial order - her from travelling to Jordan to participate in a training session on women's rights in Islam 
Her arrest warrant was signed by one of the judges overseeing an ongoing investigation into Egyptian human rights NGOs (known as Case 173 of 2011). She will be questioned by the investigative judge who will either order her detention or release her on bail.
Soliman was also among 17 witnesses who were arrested after coming forward to give evidence about the killing of Shaimaa al-Sabbagh, an activist who was shot dead during the dispersal of a peaceful march in January 2015. She was charged with protesting without notifying the authorities and disturbing public order, but was finally acquitted.
The arrest of Soliman comes after a series of hostile moves toward human rights NGOs in Egypt. In June 2014, 43 foreign and Egyptian NGO workers were sentenced to prison terms of between one and five years and several international NGOs were shut down, including Freedom House and the International Center for Journalists. 
In the past year, investigative judges have further ramped up pressure on human rights groups, using arbitrary travel bans and assets freezes to muzzle freedom of expression, association and assembly in orchestrated efforts to dismantle the country's human rights movement and crush dissent. President Abdel Fattah al-Sisi is also poised to sign a draconian new law on associations which would give the government and security apparatus new powers over NGOs.
Najia Bounaim, Deputy Campaigns Director at Amnesty International's Tunis office, said:
"Azza Soliman's arrest is the latest chilling example of the Egyptian authorities' systematic persecution of independent human rights defenders. 

 

"We believe she has been arrested for her legitimate human rights work and must be released immediately and unconditionally. 

 

"Her arrest marks an escalation in the use of a string of repressive tactics designed to intimidate her and other critical voices into silence.

 

"There is a real risk that her arrest could signal an accelerating crackdown with many other human rights defenders subject to the same inquiry facing the risk of imminent arrest."