Egypt: two-year detention without trial of 'anti-torture' t-shirt teenager condemned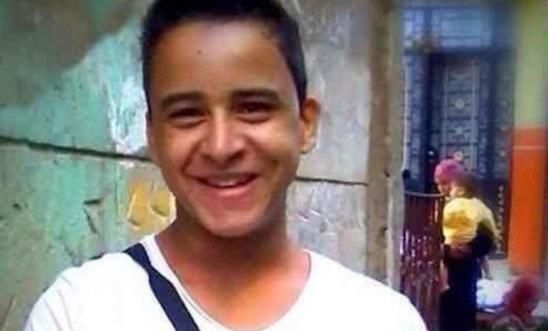 Mahmoud Hussein was 18 when he was arrested for wearing an anti-torture t-shirt © Amnesty International
Mahmoud Hussein, arrested aged 18, one of more than 700 people held for two years without charge 
The continued detention of Mahmoud Hussein, a 20-year-old student who has spent more than two years in jail without charge or trial as of today, is yet another appalling example of the ruthless and repressive tactics Egypt is resorting to in a bid to crush dissent, said Amnesty International today.
Mahmoud Hussein was arrested at the age of 18 for wearing a "Nation Without Torture" t-shirt and a scarf with the logo "25 January Revolution". In detention he has been tortured and forced to sign a "confession" by the National Security Agency. 
Under the provisions of Egypt's Criminal Procedures Law (Article 143), a detainee facing accusations that could lead to life imprisonment or the death penalty must be released immediately if he or she is not sentenced within the pre-trial detention limit of two years. Hussein is among more than 700 detainees held for more than two years without being sentenced across the country. 
Last week, ahead of the fifth anniversary of Egypt's "25 January Revolution", Amnesty warned that the country had reverted back to being a "police state", with tens of thousands of people having been arrested, widespread reports of torture and hundreds held without charge or trial.
Amnesty International's Middle East and North Africa Deputy Director Said Boumedouha said:
"Mahmoud Hussein's continuing detention for more than two years is an utter disgrace and an affront to justice. 

 

"No one should be arrested or detained simply because of slogans on the t-shirt or scarf they've chosen to wear - let alone imprisoned for two years and facing torture and other ill-treatment in detention.

 

"By continuing to detain Mahmoud Hussein the Egyptian authorities are flagrantly flouting Egyptian and international law, and making a mockery of President Abdelfattah al-Sisi's claims that 2016 will be the 'year of the youth in Egypt'."
Generation jail