Egypt: proposed new laws will increase repression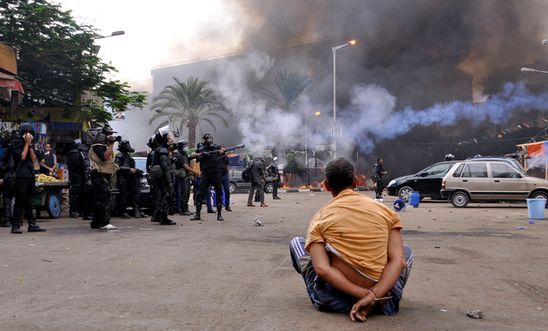 The security forces have already been cracking down hard on protests © Engy Imad/AFP/Getty Images
Laws hastily pushed through Parliament after Coptic church attacks
Draconian legal changes in the wake of the Easter weekend Coptic church attacks will allow mass arbitrary arrests, indefinite detention without charge or trial, and will severely undermine fair trial rights, Amnesty International said today, as it published a new five-page analysis of the changes.
The legislative amendments were rushed through parliament in the days after the church attacks which killed 44 people and injured more than 100.
The amendments include proposed changes to the Emergency Law, the Code of Criminal procedure and the Counter-Terrorism law, among others. After Egypt's State Council reviews the amendments it will send a revised draft of the legislation back to parliament for approval before it is sent to President Abdel Fattah el-Sisi for his approval. 
Najia Bounaim, Amnesty's campaigns director for North Africa, said:
"If adopted, the proposed legislative amendments would pose an even greater threat to civil liberties by weakening the few remaining protections in the criminal justice system. 

"The amendments give the security forces carte blanche to commit grave violations in the name of combatting terrorism. They would also sanction mass arbitrary arrests, indefinite detention as well as giving courts powers to flout fair trial rights.

"Instead of addressing the root causes of sectarian attacks, the Egyptian authorities have responded to the deadly church attacks by lashing out with a series of repressive legislative amendments to consolidate their iron grip on power."