'Dramatic' fall in deaths of migrants in Med proves value of Search and Rescue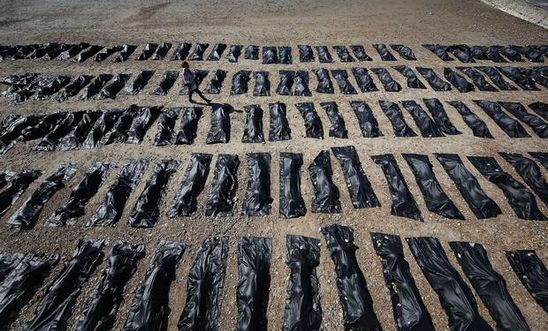 Amnesty 'Don't let them drown' campaign Brighton
'The implication is obvious: more resources for search-and-rescue in the right places do save lives' - Gauri van Gulik
A dramatic fall in the number of migrants and refugees who have lost their lives trying to cross the Mediterranean underscores the importance of the desperately needed boost to search-and-rescue operations initiated by European leaders at the end of April, Amnesty International said today (9 July).
One in 16 people attempting the crossing died in the first four months of 2015 prior to the emergency measures. This figure has fallen to as few as one in 427 in the last two months alone, as the increased search-and-rescue operations have come into effect.  
The large decrease in fatalities has occurred despite more men, women and children attempting to reach southern Europe from Africa's northern coastline since the end of April. Nearly 28,000 people attempted the crossing between 1 January and 26 April, while more than 42,000 made the attempt between 25 April and 29 June.
Amnesty International Europe Deputy Director Gauri van Gulik said:
"The number of people dying at sea has fallen dramatically after European governments finally stepped up their search-and-rescue operations since April.

"The implication is obvious: more resources for search-and-rescue in the right places do save lives.

"Any scaling down of search-and-rescue operations would only lead to more deaths at sea.

"With the peak summer crossing months now upon us, European governments can't falter in their pledges to prevent more tragedies at sea."
Horrific death toll
Following the closure of Italy's Operation Mare Nostrum towards the end of 2014, the number of deaths in the central Mediterranean rocketed: 1,721 people died attempting the crossing in the first few months of this year before EU leaders decided to act. In one horrific week in April, at least 1,200 refugees and migrants died or disappeared trying to cross the central Mediterranean, then the world's most perilous sea migration route.
At an emergency summit on 23 April, EU leaders agreed to triple the funding for Operation Triton - run by the EU border control agency Frontex - and sending additional naval resources to patrol the central Mediterranean. Since then, 99 people have died.