Diary notice (Sat 21 June): activists and academics to hold Syria event at London's SOAS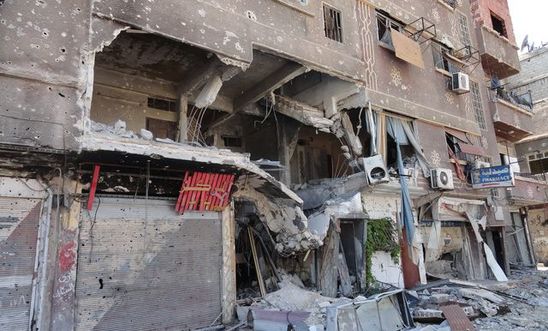 A building in the besieged Yarmouk district of Damscus, destroyed by a government bombardment. © Rame Alsayed
On Saturday 21 June the School of Oriental and African Studies at the University of London will be holding an event to discuss the conflict in Syria.
Organised by the Center for Middle East Studies, the day-long event (10am-6.30pm) - Syria: Correcting the Narrative, Building Solidarity - brings together leading academics and activists.
Amnesty International UK's Syria Campaign Manager Kristyan Benedict will speak on a panel entitled 'Building solidarity: What concrete forms of action can we take to help the Syrian people?'. 
This panel will also see contributions from Reem Al-Assil, a member of the Syrian Nonviolence Movement, and Rima Majed, from the Oxford Solidarity For Syria group.
The event is free. 
For more information on the event, go
here
.
For information on Amnesty's work on Syria, go
here
.