David Cameron should tell Qatari Emir that criticism ahead of World Cup 'will not let up'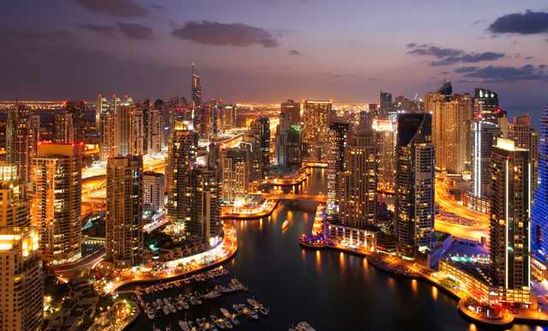 Qatar's role as an investment powerhouse may be shielding it from criticism © iStockphoto.com/Sophie James
'Qatar's human rights record has been under the spotlight like never before and it hasn't been a pretty sight' - Allan Hogarth 
Ahead of the visit to the UK this week of the Emir of Qatar, Sheikh Tamim bin Hamad Al Thani, who is making his first official visit to Britain since becoming leader of Qatar last year, Amnesty International UK's Head of Policy and Government Affairs Allan Hogarth said:
"David Cameron should make it very clear to Sheikh Tamim that international pressure for reform of workers' rights in Qatar is not going to let up. 

 

"With the country furiously building new World Cup 2022 infrastructure, Qatar's human rights record has been under the spotlight like never before and it hasn't been a pretty sight.

 

"Many of the country's vast army of migrant workers are being forced to live in squalid, overcrowded accommodation. 

 

"Thousands of foreign workers in the country's booming construction industry are made to work excessive hours in dangerous, searingly hot conditions, and Qatar's highly-restrictive 'sponsorship' system means that workers are often trapped in abusive situations that in some cases amount to forced labour.

 

"Qatar's enormous wealth and growing influence in the world mustn't be allowed to shield it from international criticism. We'd like to see a clear public statement from Mr Cameron about migrant workers' rights in Qatar."  
As well having bilateral talks with the prime minister in Downing Street, Sheikh Tamim is due to meet the Queen during his visit this week. 
Jailing of poet and other attacks on freedom of expression
Freedom of expression in Qatar is strictly controlled and Qatari media outlets routinely exercise self-censorship for fear of repercussions if they do not. In recent years the government has sought to tighten its control over freedom of expression through a new draft media law. If approved, the law would require all publications to be approved by a government-appointed "competent authority" empowered to remove content or prevent printing. 
Meanwhile, Qatar has introduced a controversial new cybercrimes law that criminalises the spreading of "false news" on the internet, a law which poses a serious threat to freedom of expression in Qatar. Under the law, the authorities may ban websites they consider threatening to the "safety" of the country and punish anyone who posts or shares online content that "undermines" Qatar's "social values" or "general order", though the law fails to define the meaning of these terms. 
In one case that demonstrates the extent of the authorities' clampdown on freedom of expression, well-known Qatari poet Mohammed Rashid al-Ajami (also known as Ibn al-Dheeb) is serving a 15-year prison sentence for writing and reciting a poem that was considered critical of the ruling family. It did not incite hatred, sectarianism or violence and Amnesty considers him a prisoner of conscience and has repeatedly called for his immediate and unconditional release.