Chinese consulate in Northern Ireland will become focus for human rights protest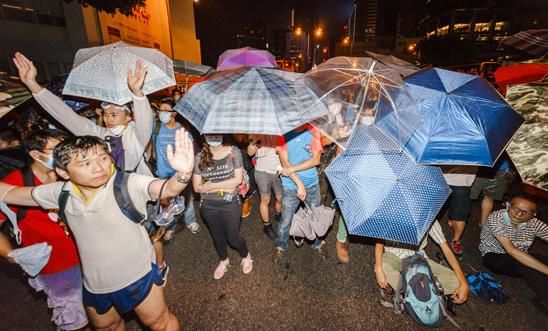 Hong Kong pro-democracy protests © © Leung Ching Yau Alex under Creative Commons license
Amnesty International has said that a Chinese government consulate in Northern Ireland will become a focus of protest for those concerned with China's atrocious human rights record.
The human rights organisation called on the Northern Ireland Executive to raise concerns about human rights abuses in China - including the country's continuing crackdown on freedom of expression in Hong Kong and the use of the death penalty, in any discussions about the new consulate. 
The announcement of the new Chinese consulate was made today by Northern Ireland Junior Minister, Jonathan Bell MLA.
Patrick Corrigan, Northern Ireland Programme Director for Amnesty International said: 
"The opening of the Chinese consulate is to be welcomed as an opportunity for the Northern Ireland Executive to share its concerns about human rights violations in China including the use of torture, execution - in which China is world leader - and repression of religion and dissent. 
"As the Northern Ireland Executive continues to grow its relationship with China, building both educational and economic links, we must ensure that it does not do so at the expense of human rights and the lives of people in China.
"Even if Northern Ireland politicians are unwilling to speak out, it is certain that an official Chinese government office here will provide a focus for ordinary people to demonstrate their concern with China's atrocious human rights record." 
In its recently published annual report on global executions, Amnesty International highlighted China's use of the death penalty which sees it execute more people than the rest of the world put together. Due to its secretive practices surrounding capital punishment - data on the death penalty in China is a state secret and the true extent of China's judicial killing is unknown. However, figures leaked last week suggest that 2,400 people were executed in China last year.