China: Tiananmen Square survivors available for interview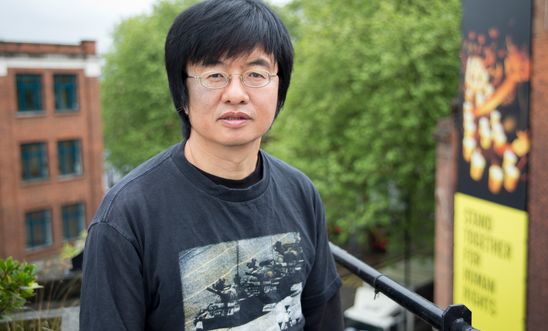 Dr Shao Jiang
Dr Shao Jiang, Wu'er Kaixi and Zhou Fengsuo available for interview
Survivors in London ahead of 30th anniversary of massacre
Three survivors of Tiananmen Square are available for interview ahead of the 30th anniversary of China's notorious 4 June 1989 crackdown.
Dr Shao Jiang, Zhou Fengsuo and Wu'er Kaixi – prominent leaders of the student-led reform protests in Tiananmen – will be in London next week.
The three academics are available to discuss their experience of the violent crackdown, their ongoing fight for justice for those killed and injured, and how the truth is still suppressed within China today.
Other issues that can be addressed include the lack of human rights progress in China over the past three decades, and the difficulties facing contemporary protesters in China and Hong Kong. They will also discuss the appalling human rights abuses being faced by Uighurs and Tibetans in China today.
The three men were in Tiananmen Square in 1989 when, following months of student-led protests, Chinese Prime Minister Li Peng declared martial law on 4 June. Troops and tanks fired on unarmed demonstrators trying to block the military's advance towards the square. The number of civilian deaths was internally estimated by the Chinese government to be at least 10,000.
Dr Shao Jiang (available for interview until Monday 3 June)
Dr Shao Jiang was actively involved in student movements from 1985 to 1989 when he was a student at Beijing University. On 17 April 1989, he drafted a list of demands with his fellow students. Later the demands became one of the main manifestoes of the 1989 pro-democracy movement. In the evening of 3 June, he witnessed the killings in West Chang'an Avenue before running back to Tiananmen Square to warn fellow protesters of what was coming, pleading with the 'Four Gentlemen' protest leaders - including Liu Xiaobo - to retreat by negotiating with army leaders. He was among the last group of protesters to leave Tiananmen Square in the early morning of 4 June. He was jailed for 18 months in a series of provincial and national prisons from 1989 to 1991, and again put in detention centres and under house arrests for his involvement in civil resistance between 1994 and 1997. He fled China in 1997 and has been in the UK since 2003.
Wu'er Kaixi (available for interview Thursday 30 May and Saturday 1 June)
In 1989, Wu'er Kaixi was instrumental in initiating the Beijing student movement for democracy and freedom. One of the most influential student leaders, he met with Li Peng before the crackdown. Following the events of 4 June, Wu'er Kaixi was listed as number two on China's list of 21 most wanted student leaders. With the help of sympathisers in China and Hong Kong, he escaped from China via Hong Kong to France. In Paris, Wu'er Kaixi and his colleagues founded the Federation for a Democratic China, and he was elected as the founding vice-president. Wu'er Kaixi now lives in Taiwan, where he has become one of Taiwan's most prominent political commentators and social activists. A Uighur national, Wu'er Kaixi is also well-placed to discuss the Chinese government's current crackdown on Muslim Uighers in the Xinjiang Uighur Autonomous Region.
Zhou Fengsuo (available for interview Thursday 30 May and Saturday 1 June)
Zhou is the current president of Humanitarian China, which he co-founded in 2007. Zhou Fengsuo was a leader in the student movement in Tiananmen Square. As a physics student in Tsinghua University, Zhou Fengsuo organised the first and only free election of a student union in 1988. During the Tiananmen protests, he built and led 'Voice of the Student Movements' on Tiananmen Square. He was listed as number five on the most wanted list of student leaders after Tiananmen, when he was arrested and spent a year in prison. He was the lead plaintiff in the civil lawsuit against Li Peng, the Chinese prime minister at the time of Tiananmen Square, in 2000.