China: Release International Women's Day protesters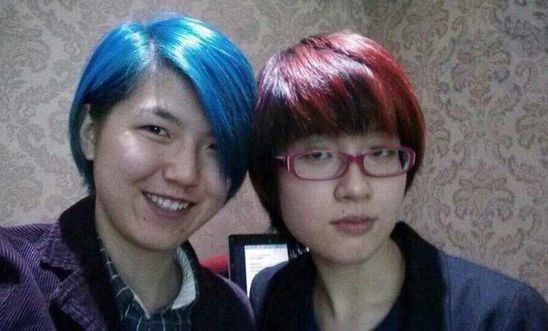 Li Tingting (left) and Zheng Churan (right) are two of the five women detained
The Chinese authorities must immediately drop charges and release five women activists who were detained for calling for an end to sexual harassment, said Amnesty International today. 
The five women - Wei Tingting, Wang Man, Li Tingting, Zheng Churan and Wu Rongrong -were criminally detained on Thursday for 'picking quarrels and provoking troubles'.  If convicted each face a maximum of five years in prison.
The women – who are members of China's Women's Rights Action Group – had made stickers printed with slogans saying "stop sexual harassment, let us stay safe" and "go police, go arrest those who committed sexual harassment!" which they had planned to distrubte at events planned for International Women's Day (last Sunday). 
On Saturday, the day of the arrests, a friend of Wu Rongrong received a call from her and heard cries of pain. The line was cut almost instantly and she could not be reached again.  They were detained on Saturday and are now believed to be held at Haidian Police Station in Beijing.  
The police have since confiscated the women's computers, phones, and materials for the International Women's Day events.
Amnesty International's China Researcher William Nee said: 
"It is chilling that women calling on police to investigate sexual harassment end up as targets. 

 

"Demanding that women are not sexually harassed is in no way a criminal act. 

 

"The charges against all five women should be dropped and the women immediately and unconditionally released. 

 

"The Chinese authorities should be working with these women to address sexual harassment, not persecuting them."
Background
Police also raided Weizhiming Women Centre office in Hangzhou, a women's rights NGO that Wu Rongrong founded and where Zheng Churan and Li Tingting work.  
In recent months, the authorities have cracked down on independent grassroots non-governmental organisations. Civil society leaders have been subjected to rigorous questioning about their sources of funding and their activities.