China must end 'vicious crackdown' on human rights lawyers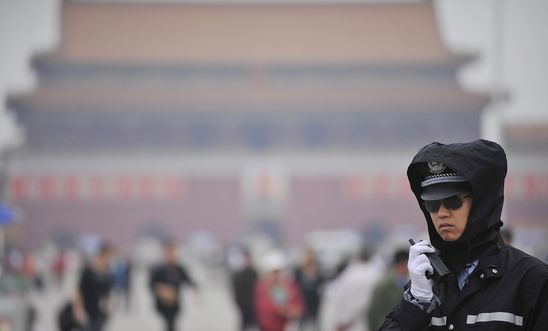 The Chinese authorities must end their ruthless campaign of detention and torture of human rights lawyers and activists, said Amnesty International, on the second anniversary of the start of an unprecedented crackdown under President Xi Jinping.
Since 9 July 2015, nearly 250 human rights defenders have been targeted in a relentless nationwide sweep. Six people have since been convicted for "subverting state power" or "picking quarrels and provoking trouble", while three others are still awaiting trials or verdicts (see cases below).
The crackdown against human rights lawyers is part of a calculated operation by the Chinese government to suppress civil society. New or proposed laws give the authorities nearly unchecked powers to target individuals and organisations that are seen to criticise the government and its policies.
Nicholas Bequelin, East Asia Director at Amnesty International, said:
"For two years the Chinese government has been methodically decimating the ranks of human rights lawyers and activists. This vicious crackdown marked by arbitrary arrests, incommunicado detentions, torture, ill-treatment and fake confessions must end now.

"Lawyers and rights advocates play a crucial role in protecting human rights and the rule of law. The torment that they and their families continue to be subjected to flies in the face of the Chinese government claim that it upholds the rule of law."
Systemic torture of detained laters
The torture of detained lawyers in China is a systemic issue. One lawyer released on bail in May, Xie Yang, told his lawyers he suffered beatings, lengthy interrogations and was deprived of water and sleep during his 22 months in detention.
The wife of another lawyer, Li Heping, has described how her husband was force-fed with medicines and chained for up to 24 hours a day during his detention. Li was given a three-year suspended prison sentence in April for "subverting state power".
Vanished for two years
Incommunicado detentions are also routine. Lawyer Wang Quanzhang was detained by the Chinese authorities in August 2015. As of today, his family still have no information as to where he is, his condition or even if he is still alive.
Another prominent human rights lawyer, Jiang Tianyong, was taken away by police in November last year, after visiting the wife of a fellow lawyer who was detained in the first wave of the crackdown. For months, the authorities refused to provide Jiang Tianyong's family any information concerning his whereabouts. In May, the police finally informed the family that Jiang had been formally arrested for "subverting state power", a charge which carries a maximum sentence of life imprisonment. He is being held at Changsha City No. 1 Detention Centre in central China, but his lawyers continue to be prevented from visiting him. He is still waiting to hear if prosecutors will pursue charges against him.
Continuing harassment
The detention of lawyer Wang Yu and her family on 9 July 2015 sparked the beginning of the government crackdown. Despite Wang Yu and her husband Bao Longjun being released on bail last year, they remain under close surveillance and continue to be harassed by the authorities.
Nicholas Bequelin said:
"The authorities must end their cold-blooded treatment of human rights lawyers and activists. They must stop this torment and free the lawyers and activists who have been detained solely for doing their work and defending human rights."
The full list of targeted individuals can be found here.