China: Legal scholar arrested after criticising government's handling of coronavirus crisis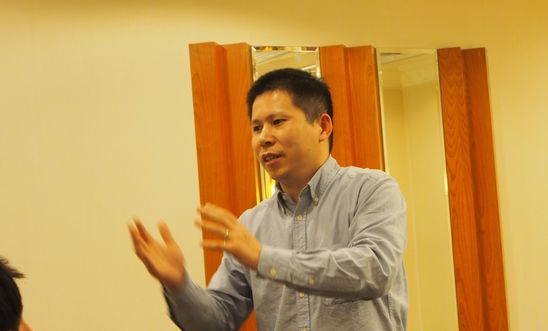 Chinese activist and legal scholar Xu Zhiyong
Responding to the arrest of prominent Chinese activist and legal scholar Xu Zhiyong, who recently criticised President Xi Jinping over the handling of the coronavirus crisis, Patrick Poon, Amnesty International's China Researcher, said:
"The detention of Xu Zhiyong shows that the Chinese government's battle against the coronavirus has in no way diverted it from its ongoing general campaign to crush all dissenting voices, and its ruthless assault on freedom of expression.

"Xu has been in the authorities' sights ever since he attended a meeting of human rights activists in Xiamen in December, and he has since criticised President Xi's handling of the coronavirus crisis.

"He now joins the several others who have been targeted for investigation by the authorities for attending the Xiamen meeting, and who currently languish in detention under constant risk of torture or other ill-treatment.

"Xu Zhiyong and his fellow detainees have committed no crime. They have been targeted merely for their peaceful activism, and the Chinese authorities must immediately and unconditionally release them."
Xu Zhiyong
Xu Zhiyong's friends say he went into hiding in December last year, when the authorities cracked down on a meeting of human rights lawyers and activists he had attended in the southeastern city of Xiamen. More than 10 people who were at the meeting have since been summoned or detained.
Earlier this month, Xu had called on President Xi Jinping to resign, and criticised his handling of the coronavirus crisis and the Hong Kong pro-democracy protests. His detention appears to be related to his presence at the Xiamen meeting.
He was arrested on Saturday night while staying at the home of fellow activist Yang Bin, who had also spoken out against China's censorship of debate on the virus.
Among those also detained for attending the Xiamen meeting are lawyers Dai Zhenya, Ding Jiaxi and Zhang Zhongshun, who have been held under "residential surveillance in a designated location", a form of incommunicado detention that puts them at risk of torture and other ill-treatment. During their detention, they have been refused access to lawyers, as well as communication with their families.
Xu Zhiyong is known for his work on behalf of disadvantaged groups and his promotion of a 'New Citizens' Movement', which he launched in 2012. He has previously been jailed for his peaceful activism, and spent four years in prison on trumped-up public order charges. He was released in 2017.