China: Hosting FIFA Club World Cup must not be an opportunity to 'sportswash' reputation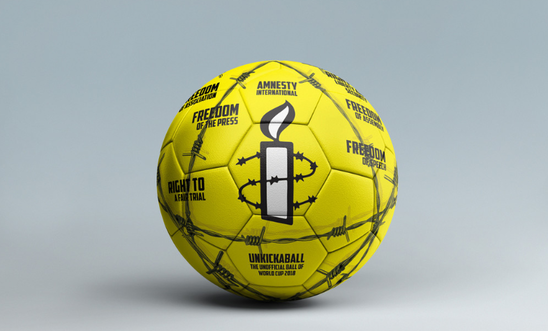 Responding to the news that China will host the FIFA Club World Cup in 2021, Allan Hogarth, Amnesty International UK's Head of Policy and Government Affairs, said:
"China being chosen to host the FIFA Club World Cup in 2021 presents Beijing with yet another opportunity to try to 'sportswash' its tarnished international reputation.

"It's likely the Chinese authorities will see the competition as an opportunity to project an image of openness and toleration, whereas the much darker reality in the country is one of pervasive censorship, relentless round-ups of dissidents, and the shocking mass detention of Uyghurs in Xinjiang.

"China has an atrocious human rights record and FIFA must use its considerable influence to push for human rights improvements in the country.

"Any club involved in a China-hosted Club World Cup - from players through to coaches and backroom staff – should be ready to speak out on human rights issues in China."
FIFA announced the news today at the conclusion of its two-day council meeting in Shanghai.