China: foreign medics travelling to country to treat Liu Xiaobo is part of 'cruel farce'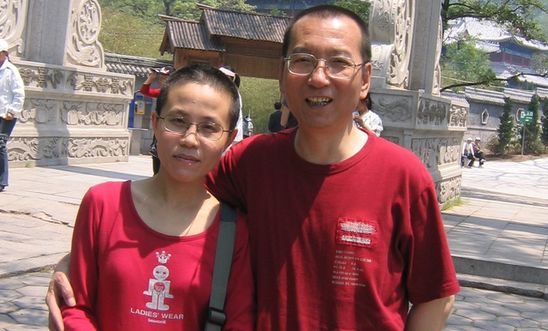 Both Liu Xiaobo and his wife have been punished by the Chinese authorities for years © Private
'President Xi Jinping must do the right thing and order his immediate release' - Salil Shetty
The Chinese authorities are demonstrating a new form of cruelty by preventing Liu Xiaobo from leaving the country to receive urgent medical treatment for his late-stage liver cancer, Amnesty International said today.
Earlier today the Chinese authorities announced that medical experts from Germany and the USA would be invited to China to assist with the treatment of the Nobel Peace Prize winner. 
The move appears in part an attempt to limit international criticism, as the authorities continue to refuse to grant Mr Liu and his wife Liu Xia's wish to travel abroad to receive treatment, with the authorities claiming that Liu is too ill to travel. This is disputed by his family.
The pro-democracy activist and former university lecturer was placed on medical parole last Monday and transferred to a hospital in Shenyang municipality in north-east China. His wife was able to be reunited with him last week. 
In 2009, Liu was jailed for 11 years for "inciting subversion of state power", after he co-signed a call for political reform in China, known as "Charter 08". Amnesty recognised him as a prisoner of conscience. In an attempt to impose a news blackout on Liu after he was awarded the Nobel Peace Prize in 2010, the Chinese authorities systematically harassed and intimidated his family and supporters. Liu Xia has been unlawfully placed under house arrest for the past seven years to prevent her from communicating with the outside world.
Among growing international condemnation of China's treatment of Liu Xiaobo and Liu Xia, several foreign governments have offered to transfer and treat Liu abroad. Last Thursday, Amnesty joined 153 other Nobel Prize winners in a letter to Chinese President Xi Jinping calling for the couple to be allowed to travel abroad. 
Salil Shetty, Amnesty International's Secretary General, said:
"Time is running out for Liu Xiaobo. 

"It is not too late for the authorities to end this cruel farce. They must let Liu Xiaobo and his wife, Liu Xia, travel abroad to get the medical treatment he so desperately needs.

"Liu Xiaobo is an inspiring figure whose only crime was to speak truth to power. He should never have spent a single day in jail, an injustice made even more tragic by the fact that his cancer was not diagnosed until it reached terminal phase.

"President Xi Jinping must do the right thing and order his immediate release."