Chelsea Manning's original revelations still need investigating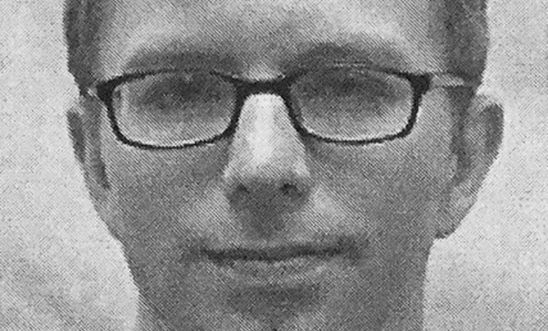 Chelsea Manning's treatment in jail was described as close to torture by the United Nations © Amnesty International
'Chelsea's treatment is especially galling given that nobody has been held accountable for the alleged crimes that she brought to light' - Margaret Huang
Amnesty International is calling for an investigation into the potential human rights violations exposed by the US whistleblower Chelsea Manning ahead of her scheduled release from a military prison today under the terms of a sentence commutation.
With 29-year-old Manning set to be released from maximum-security detention at Fort Leavenworth in Kansas after a total of seven years in detention, Amnesty is calling for protections to be put in place to ensure whistleblowers like Manning are never again subjected to excessive and cruel treatment.
Amnesty has campaigned for Manning's release since 2013, when she was sentenced to 35 years' imprisonment - a jail term much longer than for military personnel convicted of murder, rape and war crimes - for leaking classified government material. Amnesty believes the sentence was excessive and should have been commuted to time served (over three years at the time of sentencing), not least because Manning was overcharged using antiquated legislation aimed at dealing with treason, and denied the opportunity to use a public interest defence at her trial.
In addition, the whistleblower was held for 11 months in pre-trial detention conditions that the UN Special Rapporteur on Torture Juan Mendez deemed to be cruel, inhuman and degrading treatment. She was placed in solitary confinement as punishment for a suicide attempt last year, and was denied appropriate treatment related to her gender identity during her incarceration. In a podcast for Amnesty in 2016 (www.amnesty.org.uk/chelsea), Manning recounted the draconian nature of her pre-trial detention at Marine Corps Base Quantico in Virginia:
"The conditions in my cell were far beyond what is normally associated with solitary confinement. I needed permission to do anything in my cell. I was not allowed to move around the cell to exercise. I was not allowed to sit down with my back against the wall."
Following years of campaigning by Amnesty and others, former President Barack Obama commuted Manning's sentence before leaving office in January. This week Amnesty has launched a new global "Brave" campaign (www.amnesty.org.uk/brave) aimed at highlighting the courageous activists and whistleblowers around the world who often put themselves in grave danger to challenge human rights violations. 
Margaret Huang, Executive Director of Amnesty International USA, said:
"While we celebrate her freedom, we will continue to call for an independent investigation into the potential human rights violations she exposed, and for protections to be put in place to ensure whistleblowers like Chelsea are never again subjected to such appalling treatment.

"Chelsea's treatment is especially galling given that nobody has been held accountable for the alleged crimes that she brought to light.

"The US authorities' vindictive treatment of Chelsea Manning after she exposed potential military wrongdoing is a sad reflection of the extremes those in power often go to in order to deter others from speaking out."
Long campaign for justice
Chelsea Manning's case was part of Amnesty's flagship annual Write for Rights campaign in 2014, when nearly a quarter of a million people called for her release. In a letter to Amnesty at the time, Manning said:
"I support the work you do in protecting people wherever justice, freedom, truth and dignity are denied. It seems to me that transparency in government is a fundamental prerequisite to ensuring and protecting the freedom and dignity of all people."