Chad: Refugees Fleeing Violence In The Central African Republic Face New Conflict In Chad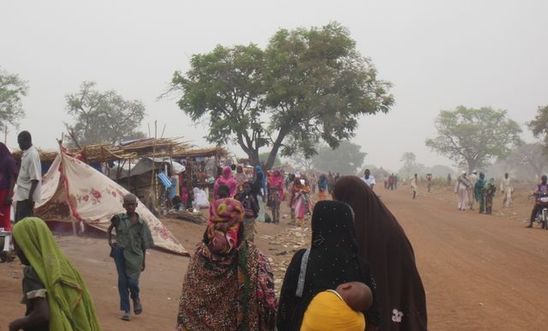 © Amnest International
Thousands of people forced to flee the violence in the Central African Republic are now facing another humanitarian disaster in neighbouring Chad, Amnesty International said today.
The rainy season is due to start imminently and unless food, shelter and medical facilities are urgently made available, refugees will be plunged into another crisis.
A delegation from Amnesty has spent the last two weeks travelling along the Chad/CAR border. They found thousands of people suffering from severe malnutrition and with no shelter. Among them were a large number of children, separated from their families and in urgent need of assistance.
Christian Mukosa, Central African Republic Researcher at Amnesty said:
"The situation is quite dire. We saw people who had been living in the open for weeks waiting for promised assistance. The rainy season is about to start, rendering many areas inaccessible, and bringing the added threat of waterborne diseases.

"It is unacceptable for thousands of men, women and children who were forced to leave the Central African Republic in fear of their lives, to die here in Chad for lack of even the most basic assistance. It is important that the Chadian government and the international community including the UN agencies urgently assist these people and ensure that they have security, access to food, medical services, and adequate shelter."
Some of the sites where people are seeking refuge are dangerously close to the ongoing violence in the Central African Republic. Sido, in the south-east of Chad, is less than a kilometre from the border with the Central African Republic and hosts more than 8,000 people. One refugee told Amnesty that he fears for his life after recognising at least four ex-Seleka fighters staying in the same camp as him.
The plight of innocent civilians fleeing the violence in the Central African Republic is extremely dangerous and with no security in place, it's just a matter of time before the conflict spreads across the border. Amnesty is calling on the international community to focus its efforts on helping the Chadian authorities avoid a new humanitarian crisis.