Cambodia: Quash conviction of RT documentary fixer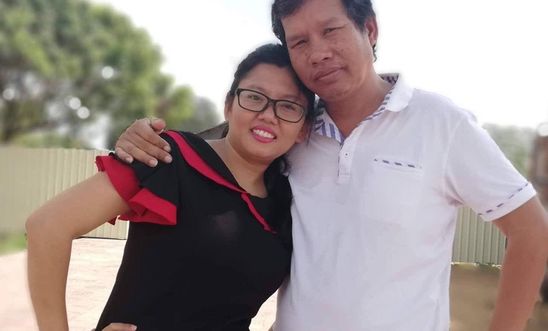 Rath Rott Mony © Private
Rath Rott Mony jailed for his work on Russian television network's programme exposing sexual exploitation of children
Case against outspoken trade unionist designed to 'intimidate anyone else who seeks to uncover human rights violations'
Ahead of today's appeal hearing in the case of Rath Rott Mony - a Cambodian 'fixer' and translator jailed for his work on a documentary exposing sexual exploitation of children in Cambodia for Russian news network RT - Nicholas Bequelin, Amnesty International's Regional Director for East and Southeast Asia, said:
"These are bogus charges. The court must quash the conviction. It is painfully obvious that the authorities want to make an example of Mony and intimidate anyone else who seeks to uncover human rights violations in Cambodia.

"As a prisoner of conscience, we call for Mony's immediate and unconditional release.

"Mony helped expose Cambodia's sexual exploitation crisis and is also an outspoken trade unionist. Jail is affecting his health and his family have been forced into hiding. The authorities should end their ordeal and focus on the country's human rights problems."
Arbitrary criminalisation
On 26 June this year, Rath Rott Mony, 47, was convicted and sentenced to two years' in jail by the Phnom Penh Municipal Court for 'incitement to discriminate' under article 496 of the Criminal Code.
Mony is the President of the Cambodian Construction Workers Trade Union Federation and also works as an English-Khmer translator.
The charges relate to his work as a 'fixer' for a 2017 documentary, My Mother Sold Me, for the Russian news network RT, which exposed the sexual exploitation of children in Cambodia. He had previously worked on several other documentaries produced by RT.
Rath Rott Mony was also ordered to pay compensation equal to more than £13,000 to the two plaintiffs, both women who appeared in the documentary.
Amnesty considers Rath Rott Mony to be a prisoner of conscience who has been arbitrarily criminalised due to the peaceful and legitimate exercise of his right to freedom of expression.