Cambodia: Conviction of human rights activist Tep Vanny upheld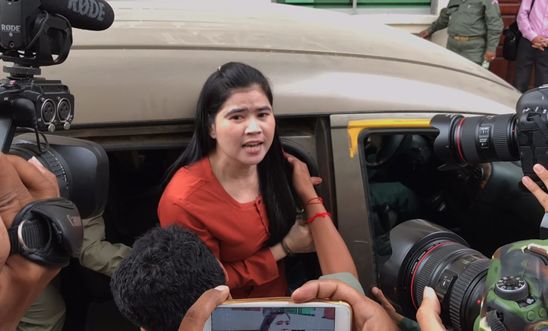 Reacting to the decision of the Appeal Court in Phnom Penh today to uphold the two-and-a-half year jail sentence of Cambodian human rights defender Tep Vanny, Josef Benedict, Amnesty International's Deputy Campaigns Director for Southeast Asia and the Pacific, said:
"This is a sad day not only for Tep Vanny and her family, but for human rights in Cambodia. She is a brave activist who has been jailed for nothing but peacefully defending the rights of her community, and should never have been charged in the first place. Tep Vanny must be released immediately and unconditionally.

"Today's decision again puts into question the independence of the judiciary in Cambodia and seems to confirm that courts in the country are little more than an extension of the government, using trumped up criminal charges to harass and imprison critics.

"This ruling comes at a time when the Cambodian authorities are stepping up a crackdown on critics ahead of next year's general election. Instead of trying to silence debate, the government must ensure that everyone's right to peacefully protest or voice an opinion is respected."
Background
In February 2017, Tep Vanny was sentenced to two-and-a-half years' imprisonment for her part in a peaceful land protest near the Prime Minister's house in Phnom Penh in 2013. That protest was violently ended by police and para-police, or 'district security guards', who are auxiliary security forces regularly used to violently suppress demonstrations in Cambodia. According to civil society observers of the trial, no credible evidence was provided in support of the charge of "intentional violence with aggravating circumstances" for which she was convicted.
For almost 10 years, Tep Vanny has been defending the right to housing for her community at the former Boeung Kak Lake area, in central Phnom Penh. Tep Vanny has also supported activists from other communities who have been forcibly evicted or are at risk of eviction from their homes and land in Phnom Penh. In so doing, she has become a symbol of peaceful activism in Cambodia.