Cambodia: Banning of opposition party a 'blatant act of political repression'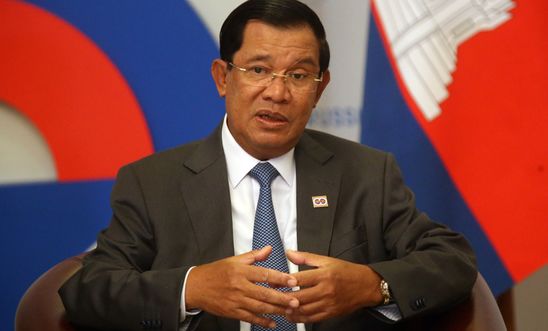 Cambodia's Prime Minister Hun Sen
Reacting to the Cambodian Supreme Court's decision to dissolve the main opposition party, the Cambodia National Rescue Party (CNRP), James Gomez, Amnesty International's Director of Southeast Asia and the Pacific, said:
"Today's decision by the Supreme Court to dissolve the CNRP is not only a blatant act of political repression that must be reversed immediately, but also a serious violation of the human rights to freedom of association and expression in Cambodia. The fact that the court also ruled to ban more than 100 senior CNRP officials from political activity for five years compounds this injustice.

"This is yet more evidence of how the judiciary in Cambodia is essentially used as an arm of the executive and as a political tool to silence dissent. The Supreme Court President Judge is known to have close ties to Prime Minister Hun Sen and is a member of high-level committees of the ruling Cambodian People's Party.

"Sadly, this is just the culmination of several months of threats, rhetoric and outright repression. The authorities have launched a widespread assault on dissent, including by shutting down NGOs and media outlets, and by harassing and jailing human rights defenders. The international community cannot stand idly by – it must send a strong signal that this crackdown is unacceptable."
Background
The dissolution of the CNRP stems from a complaint by the Ministry of Interior, which was filed under a recently amended law prohibiting political parties from "conspiring with criminals". The CNRP leader, Kem Sokha, was arrested in early September this year on trumped up charges of "conspiracy with a foreign power." He remains in detention.