Call on Liz Truss to publicly commit to keeping the Human Rights Act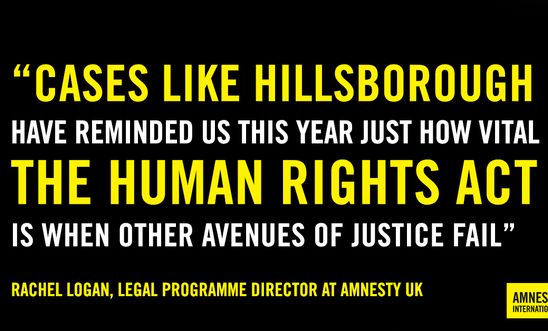 'Cases like Hillsborough have reminded us this year just how vital the Human Rights Act is when other avenues of justice fail' - Rachel Logan
Rachel Logan, Amnesty's Legal Programme Director, said:
"We welcome Liz Truss to her new role. She has a real chance to safeguard justice and protections here in the UK by publicly committing to keeping the Human Rights Act.

"It took ordinary people a very long time to win their rights and more than 100,000 people in Britain have joined with Amnesty to call for the Act to stay.

"Cases like Hillsborough have reminded us this year just how vital the Human Rights Act is when other avenues of justice fail."