Burundi: Tensions increase - Amnesty experts available for interview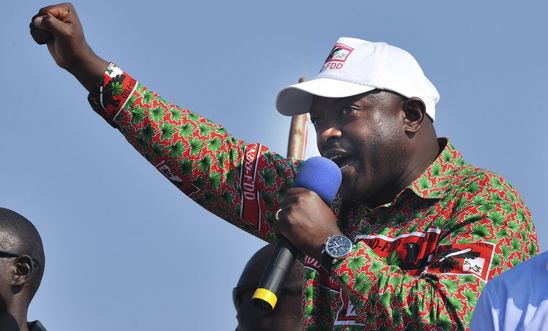 Burundi President Pierre Nkurunziza in 2010 election campaign © EPA
Amnesty experts are available for interview 
Amnesty International has warned that the crisis unfolding in Burundi's capital, Bujumbura could worsen, and has urged all parties to ensure the safety of civilians.  
As many as 20 people have been reported to have been killed in the course of the uprisings. Eye witnesses on the ground have confirmed to Amnesty the death of four people by security services during the protests.
Some 50,000 people have fled to Rwanda, the Democratic Republic of Congo and Tanzania since the violence began, many citing abuses or fear of abuses by the Imbonerakure.