Brendan Cox calls for Britain's communities to fight alarming rise in populism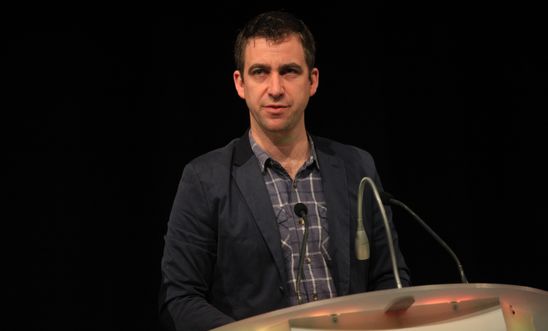 Brendan Cox, husband of murdered MP Jo Cox, today warned against normalising 'populism' as an accepted movement in modern politics.
The widower said the dangerous rise of the far right can be stopped by Britain's communities standing together against hate.
Opening the Amnesty International Annual General Meeting in Nottingham, Brendan Cox said:
"We are facing a new threat today - one that we still haven't fully appreciated. We have got into the absurd position of celebrating fascists coming second in national elections, rather than first, as if that is a great outcome.

"I'm not suggesting that we become defeatist, but unless we are clear about the size and scale of the challenge we will be defeated by it.

"As well as understanding the scale of the problem - we must also call it what it is. 'Populism' is too kind a term. In fact, in most countries these groups we refer to as populists are consistently unpopular.

"More importantly, the people who lead these movements are not populists – they are racists, bigots and xenophobes, intent on tearing our communities apart. And we should call them out for what they are.

"The threat of rising far right extremism is real and it isn't going to go away quickly. But with resolution, a concerted attempt to reach out and a focus on building closer communities we can and we will defeat it."
Amnesty will support 'The Great Get Together', in memory of Jo Cox, who was murdered last June in her constituency of Batley and Spen.
'The Great Get Together' will be held on 17 and 18 June, and Brendan Cox said:
"The idea of the 'Great Get Together' is simple. We're asking everyone to get together with your neighbours to share food and to celebrate what we have in common.

"We hope that this moment, as well as remembering Jo, will start to bring communities closer together, to make connections between us that we can build upon."