Brazil: Authorities must investigate killing of human rights defender Marielle Franco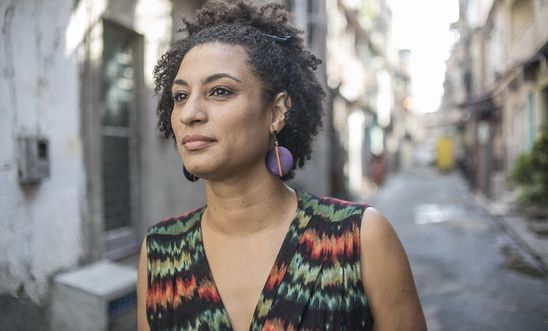 The targeted assassination of Marielle Franco, a human rights defender and Rio de Janiero city councillor known for denouncing police abuses and extrajudicial executions, is a sickening development that must be fully investigated, said Amnesty International today.
Marielle, 38, was shot dead in Rio's Estacio neighbourhood last night. Her driver was also killed, and a press officer was injured in the attack.
Jurema Werneck, Amnesty International's Brazil director, said:
"This a chilling development and is yet another example of the dangers that human rights defenders face in Brazil.

"As a member of Rio de Janeiro's State Human Rights Commission, Marielle worked tirelessly to defend the rights of black women and young people in the favelas and other marginalised communities.

"The Brazilian authorities must ensure a prompt, thorough and impartial investigation into this tragic killing. The State must protect witnesses and survivors, identify the motive for Marielle's murder and bring the culprits to justice. The government cannot stand by and let human rights defenders be killed with impunity."
In 2016, Marielle was elected to the Rio de Janeiro city council. Two weeks ago, she was appointed rapporteur for a special commission that the city council created to monitor the ongoing federal intervention in Rio and the militarisation of public security. Brazilian President Michel Temer deployed the military in the state of Rio last month after a spike in violent crime during carnival season.