Belarus: Fresh crackdown on media and civil society organisations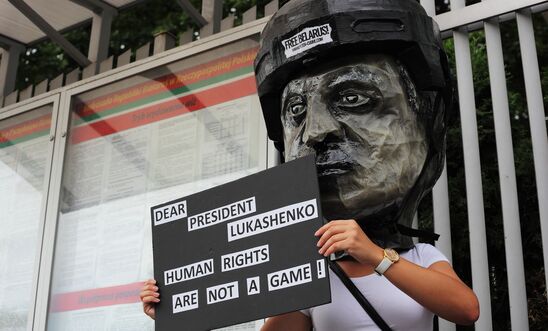 © Amnesty International / Grzegorz Żukowski
Homes and offices of journalists and human rights activists raided, with dozens detained
'This is clearly a centrally-organised and targeted attempt to decimate the country's independent media and human rights organisations' - Aisha Jung
Amnesty International has condemned a fresh crackdown by the Belarusian authorities against civil society organisations and independent media in the country.
Early this morning, police raided the offices and homes of staff members of the Viasna Human Rights Center, the Belarusian Association of Journalists, the REP independent trade union, and dozens of civil society activists.  
Raids were carried out in Minsk, Homel, Mahilyou, Vitsebsk and Brest, as part of unfounded criminal proceedings under Article 342 of the Criminal Code of Belarus ("organisation and preparation of actions that grossly violate public order"), which the authorities have used to target those involved in mass peaceful protests.
According to the Belarusian authorities, the clampdown is aimed at "establishing the circumstances of the financing of protest activities" in the country.
Aisha Jung, Amnesty International's Senior Campaigner on Belarus, said: 
"We condemn in the strongest possible terms these brazen attacks under totally false premises, and call for all those detained solely for the peaceful exercise of their human rights to be immediately and unconditionally released.
"This is clearly a centrally-organised and targeted attempt to decimate the country's independent media and human rights organisations through terrifying home raids, harassment and persecution.
"People in Belarus and the international community will continue to do all we can to stand for human rights and counter the authorities' tightening stranglehold over Belarusian civil society."