Asylum: UK Government compelling far too many people into perilous journeys and exploitation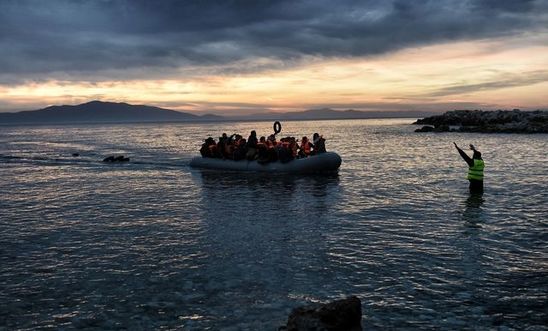 Today's statistics come exactly one year after gruesome discovery of 71 decomposing bodies in a truck in Austria
In response to the release of the Migration Statistics Quarterly Report today showing that asylum applications in the UK increased to 36,465 in the year ending June 2016, Steve Symonds, Amnesty International UK's Refugee Programme Director, said:
"It's hardly surprising that more people are seeking asylum when brutal conflicts in places like Syria and Iraq are forcing a growing number of people to flee for their lives.
"But once again, the figures show the UK is receiving far fewer people seeking safety from war and persecution than its nearest neighbours, let alone far poorer and less stable countries further away.
"The awful and inevitable outcome is a worsening situation.
"By making access to asylum increasingly difficult, the government is compelling far too many men, women and children into exploitation and perilous journeys from which unscrupulous smuggling gangs profit.
"Today's statistics come exactly one year after the gruesome discovery of the decomposing bodies of 71 victims – including four children – in a sealed truck on the Austria-Hungary border.
"Yet governments, including our own, continue to choose policies that lead to these terrible and undignified deaths by denying refugees the safety of legal routes and accessible asylum systems."