Amnesty's ethical Christmas gift catalogue released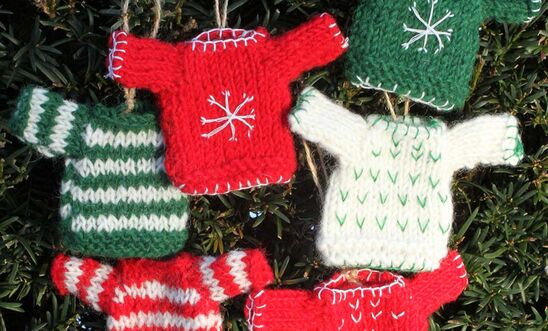 Unique fair trade, ethical and eco-friendly gifts available
New range of everyday items to help consumers make the switch to ethical living
'The products featured in Amnesty's gift guide provide much-needed support to the local communities who make them' – Sacha Deshmukh
Samples and high-res images available
Amnesty International UK's annual gifts catalogue has been released, featuring an array of high-quality products that are fun, fair trade and ethically-sourced.
The 84-page Amnesty shop catalogue offers a range of unique and eye-catching seasonal gift suggestions, including clothing, prints, jewellery, calendars, cards and toys.
Some of the more unusual gifts include tagua brooches handmade in Ecuador, a wildflower seedbomb giftset, a bike-shaped pizza cutter, and a jotter made from elephant dung.
Angelina Jolie and Amnesty's hard-hitting book on children's rights, Know Your Rights and Claim Them, also makes the gift list. The book celebrates the difference young activists have made in every corner of the world and shows them how to challenge injustice wherever they may find it.
All items featured in the catalogue are from sustainable, eco-friendly manufacturers to ensure purchases will benefit the people who make them, support the environment, and support Amnesty's vital human rights work. A large number are also sourced from small suppliers who support their local communities by providing people with marketable skills and a fair wage.
Sacha Deshmukh, Amnesty International UK's CEO, said:
"Amnesty's Christmas catalogue is a one stop shop packed full of products that provide much-needed support to the local communities who make them.

"All of the products are ethically-sourced, led by fair trade and environmental principles.

"Buying a gift from this year's Amnesty catalogue means you're also helping to support our essential work, fighting for freedom, justice and equality.

"This Christmas, give gifts that give back."
Highlights from the 2021 catalogue include:
This year, Amnesty has introduced a huge range of everyday items to its gift list, to help people make the switch to ethical living. These include an ethical health and beauty selection - including a vegan range - reusable menstrual products, sustainable dental care, hundreds of ethical cleaning products, and a unique food and drink offering.
Amnesty also launched Reading Rebels a book club of monthly stories and activities to encourage children to dream big and help shape a fairer world. This initiative is funded by the Players of the People Postcode's Lottery.
Products can be purchased online, by phone or by post. Free packaging and posting is available on all orders over £75.
For more information, please visit: https://amnestyshop.org.uk/