Amnesty UK announces appointment of Sacha Deshmukh as permanent Chief Executive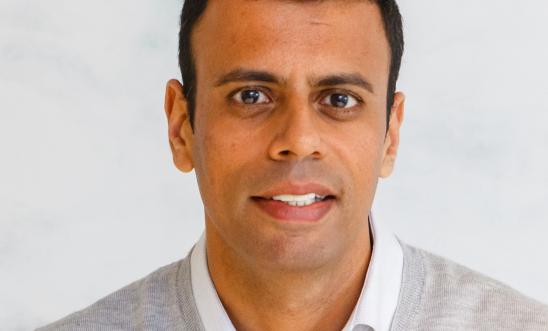 Amnesty International UK is delighted to today announce the appointment of Sacha Deshmukh as its permanent Chief Executive.
Deshmukh has been acting as interim Chief Executive of the human rights organisation since May 2021.
Prior to joining Amnesty UK, Deshmukh spent six years as Chair of the Board of War Child UK, and was previously the Deputy Chair of Citizens Advice England & Wales. He was Chief Executive of Smart Energy GB from 2013 to 2020. Deshmukh is also a non-executive director of the Fundraising Regulator. 
Announcing the appointment, Sen Raj, Chair of Amnesty UK's Section Board, said: "Sacha joined Amnesty UK during a period of organisational transition and his leadership as an interim Chief Executive over the past year has helped improve trust, stability, communication, and collaboration across different parts of the organisation. I look forward to him moving into the permanent role and leading us through the next exciting and challenging phase of our work."
Andrew Lines, Chair of the Board of Amnesty UK's Charitable Trust, said: "Sacha has already made a significant contribution to Amnesty UK in his interim role. Now, as a permanent appointment, I hope he will feel further empowered to bring some really thoughtful and positive longer term transformation to the front of our organisational development."
Deshmukh added: "Being part of the Amnesty team over the last year has been an amazing privilege. To be able to help Amnesty's journey for the years ahead makes me feel incredibly lucky.
"I first supported Amnesty as a teenager, many years ago. So I respect and love our history, but also understand the opportunity and need for us to evolve and transform for the future. We have started the next stage in Amnesty UK's journey and the importance of our work on human rights has arguably never been greater." 
Deshmukh's appointment follows a comprehensive and competitive selection process. There were 50 applicants, nine of who were longlisted. This was then reduced to four very strong candidates, all of whom provided a detailed written application, completed two psychometric tests, engaged with two key stakeholder groups (the Senior Management Team and staff/union), and participated in a final formal interview with a panel comprised of Section and Trust Board members and a union observer.